Monheim am Rhein, Germany – 9th March 2021
Members of the German electronic engineering community recently subjected the Embedded Studio from SEGGER to a series of extensive practical tests. The SEGGER development environment was successful in achieving outstanding results.
Ten select experts seized the exclusive opportunity to test Embedded Studio. The testing was divided into three key categories: commissioning, operation and conclusion. The selected testers were asked to rate these categories based on a scoring system of 1.0 to 5.0 (where 1.0 to 1.5 = Very Good and 5.0 = Doesn't Meet Requirements).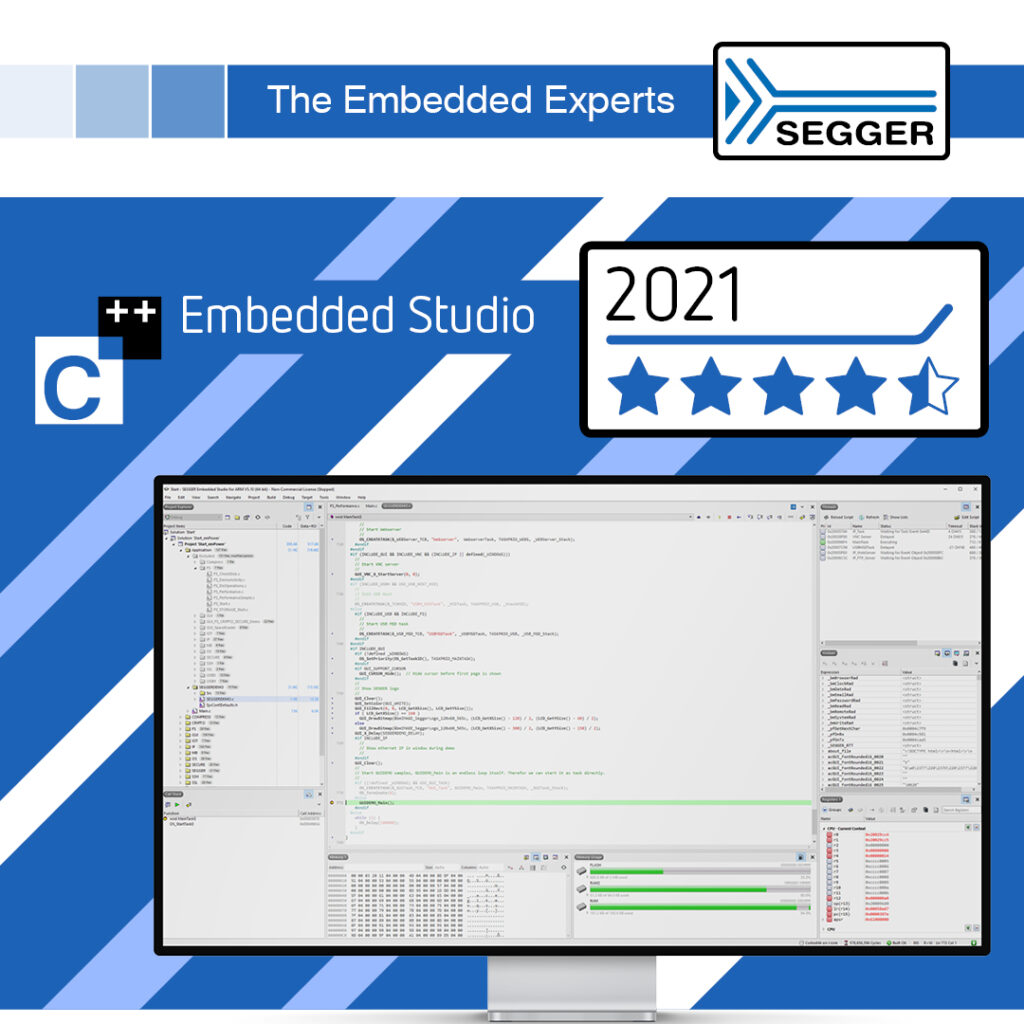 Embedded Studio gained an overall rating of 1.6. It achieved a score of 1.3 for practical operation and 1.8 for price/performance. These results (which came from the readership of Elektronik magazine) were the best a product has ever achieved in any reader test – earning SEGGER a commendation from the publication's editorial staff.
SEGGER's CEO, Ivo Geilenbrügge, commented, "The outstanding result of the test where ten highly experienced and expert developers put Embedded Studio under the microscope really shows that our customers can take us at our word: Especially when it comes to our motto, "It simply works!" It shows that these aren't just empty words. Making our customers happy has always been our highest priority at SEGGER."