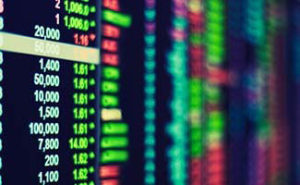 We are in the last stretch of the Q2 earnings season, with 420 S&P 500 members or 86.7% of the index's total membership having already reported their quarterly results, as of Aug 4, according to the Earnings Preview .
Out of the companies which have reported their quarterly numbers, approximately 74.3% posted positive earnings surprises, while 68.3% beat top-line expectations. According to the report, earnings of these companies are up 11.6% from the same period last year, while revenues have increased 5.6%.
The trend this earnings season clearly indicates that we will finally see back-to-back four quarters of earnings growth after five straight quarters of decline. The report projects that earnings for the S&P 500 index will improve 10% from the year-ago period, while total revenue will be up 5.1%.
Results of over 700 companies, including 35 S&P 500 members, are scheduled to be out this week. Out of these, a number of tech companies are slated to report quarterly figures over the next few days. So far, the earnings scenario for the overall sector has been pretty impressive.
Technology Stocks Continue to Outperform
Although the Q2 earnings growth is broad based, majority of the contribution is coming from three sectors, Technology being one among them. The other two solid performing sectors are Finance and Energy.
Per the latest Earnings Outlook, 86.2% of the sector's market cap in the S&P 500 index has already reported, as of Aug 4. According to the report, approximately 82.6% of the companies delivered positive earnings surprises, while 87% of the companies beat top-line expectations. Earnings of these companies are up 16.5% from the same period last year on 7.6% higher revenues, mainly driven by solid performance of tech heavyweights such as Facebook FB , Apple AAPL and Alphabet GOOGL .
We note that the technology sector has been a strong performer on a year-to-date basis. The sector is benefiting from increasing demand for cloud-based platforms, growing adoption of Artificial Intelligence (AI) solutions, Augmented/Virtual reality devices, autonomous cars, advanced driver assisted systems (ADAS) and Internet of Things (IoT) related software.
However, this does not ensure earnings beat for all companies in the space. It should be noted that a company's earnings outperformance is dependent on the overall business environment, as well as management's ability to implement operating and strategic plans.
In other words, a company may perform dismally despite a favorable business environment, if it fails to capitalize on the opportunities due to lack of execution.
Let's see what's in store for these semiconductor stocks, all of which are scheduled to release quarterly numbers on Aug 8.
Diodes Incorporated DIOD is unlikely to beat second-quarter 2017 expectations as it has an unfavorable combination of a Zacks Rank #3 (Hold) and an Earnings ESP of 0.00%. You can uncover the best stocks to buy or sell before they're reported with our  Earnings ESP Filter .
This is because, as per our proven model, a company needs to have both a positive Earnings ESP and a Zacks Rank #1 (Strong Buy), 2 (Buy) or at least 3 to deliver an earnings surprise. You can see  the complete list of today's Zacks #1 Rank stocks here.
We caution against stocks with a Zacks Rank #4 or 5 (Sell rated) going into an earnings announcement, especially when the company is seeing negative estimate revisions.
The Zacks Consensus Estimate for the quarter is pegged at 36 cents. Last quarter, the company posted an outstanding positive earnings surprise of 180%. Notably, Diodes has a mixed earnings surprise history, outperforming the Zacks Consensus Estimate twice for as many misses, over the past four quarters. However, it has a positive earnings surprise history of 40.87%. Shares of Diodes have gained 2% year to date, considerably underperforming the 25.2% rally of the industry it belongs to.