Semiconductor stocks may be about to flash a crucial signal about the fate of technology stocks.
Unlike the XLK technology exchange-traded fund and the Nasdaq 100, the SOX semiconductor index has not moved above its June highs.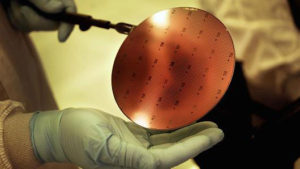 The XLK's break above its own high, reached in early June, has just been a slight one; the fund is going to need to see some more upside follow-through if it's going to confirm another leg higher in the tech space.
That's where the semiconductors come in: The index could and should be a clue as to whether tech stocks can do this or not.
Why? The SOX has been a leader for the technology group since November. At its June highs, it had rallied over 41 percent since the U.S. election in November. Meanwhile, the XLK had rallied 24 percent by that time.
Therefore, we'd like to see the SOX break above those June highs in a meaningful fashion before we can declare that tech stocks are going to see another nice run higher.
Right now, the SOX is about 4 percent below those June highs, so it's not like there is a major divergence. However, whether the semiconductors can break out to the upside — or roll over — in the next week or two could (and should) be important for the tech sector.