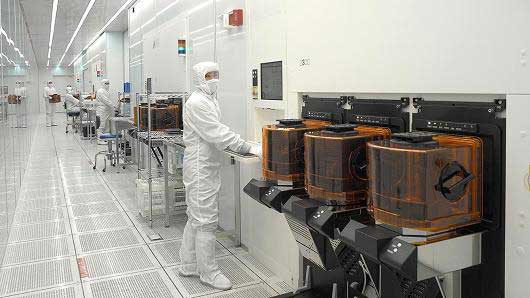 company that supplies equipment and services to the semiconductor industry, saw shares rise Wednesday after reporting earnings that beat Street estimates.
The Fremont, California-based company's stock closed up more than 6 percent on Wednesday.
On Tuesday, Lam reported earnings of $2.80 a share versus a Thomson Reuters estimate of $2.55 per share. The company brought in $2.15 billion in revenue, beating the analyst-expected figure of $2.13 billion.
"Our outlook for the year has improved, and we are increasingly convinced by the potential for sustainable value creation from long-term diverse and secular technology demand trends," Lam Research CEO Martin Anstice said in a release.
Analysts at Stifel raised their price target on the stock to $170 from $150, implying an almost 25 percent upside from Wednesday's close of $136.17 per share.
"Lam Research continued to execute extremely well and benefit from favorable industry conditions," Stifel said in a Wednesday note to clients, adding they believe the firm is on track for a strong first half of the year.
With the day's move, shares of Lam Research are up over 36 percent over the past six months.
LRCX 6-month chart