TOKYO — The Nikkei Stock Average's 15-session winning streak has been powered by semiconductor stocks sensitive to the global economy and domestic-demand-related issues that have benefited from efforts to address Japan's deflation and labor shortage.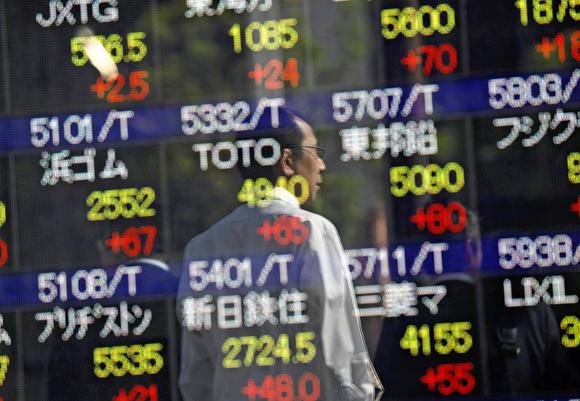 Silicon wafer maker 
Sumco
's share price advanced the most of the 255 components of the benchmark index during the stretch, jumping 22.3% as of Monday. Semiconductor demand is growing in a range of fields other than smartphones, such as automobiles and medical devices. Wafer shipments are thus expected to reach an all-time high in 2017, according to industry association SEMI. Chip-testing equipment maker 
Advantest
 has also surged 14.9%.
Domestic-demand-related stocks have also advanced as Japan moves to escape deflation and tackle labor shortages. Asahi Group Holdings' shares gained 12% after the brewer announced price hikes on beer for commercial customers this month. Recruit Holdings' stock also experienced large growth on strong temporary staffing operations.
Yaskawa Electric has also grown 16.4%, thanks to Chinese investment in labor-saving industrial robots.
Sumitomo Metal Mining's share price has gained 20.1% since the rally began to a nearly 10-year high on Monday as nonferrous metals and other natural resource prices rise on economic recovery in China and the U.S. The company's earnings probably will get a boost since three-month futures for copper, its mainstay business, have climbed more than 7% since the beginning of October.
Expectations for fresh demand from the "internet of things" and other new fields have sent related stocks soaring as well.
Companies plagued by corporate governance problems, however, have not profited from the rally. Kobe Steel's data-rigging scandal has sent its stock plummeting 32.6%.
Foreign investors will not be completely bullish on Japanese stocks as long as management does not place greater importance on shareholders, said Hugh Young of Aberdeen Standard Investments.