WASHINGTON—June 1, 2017—The Semiconductor Industry Association (SIA), representing U.S. leadership in semiconductor manufacturing, design, and research, today welcomed a new $75 million initiative outlined in the President's fiscal year 2018 budget proposal and funded through the Defense Advanced Research Projects Agency (DARPA) that would bolster long-term semiconductor research. The public-private "electronics resurgence" initiative would advance research to progress beyond the limits of traditional scaling and catalyze next-generation semiconductor materials, designs, and architectures. The program would combine with DARPA's other microelectronics R&D initiatives for a total of more than $200 million devoted to semiconductor and related technology research in the coming fiscal year, an amount that will be supplemented by significant industry investments.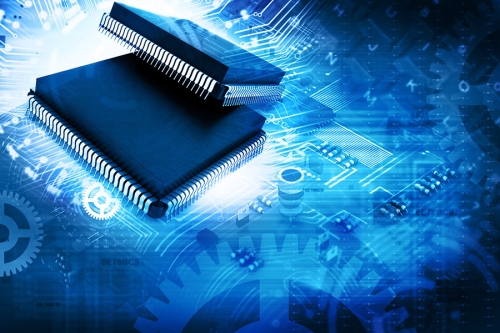 "Semiconductors, the brains of modern electronics, are fundamental to America's economic, technological, and military infrastructure," said John Neuffer, president and CEO, Semiconductor Industry Association. "Advances in semiconductor technology reverberate throughout society, making technology more affordable and accessible to consumers and boosting U.S. innovation, productivity, and economic growth. DARPA's new initiative would strengthen long-range semiconductor research, enhance semiconductor technology's positive impacts on our country, and bolster national security. The semiconductor industry has a long record of partnering with our government to advance early-stage research. This new, forward-looking program is yet another important example of this ongoing collaboration, and we are committed to working with the Administration and Congress to ensure its enactment."
The new DARPA initiative is expected to focus on the development of new materials for use in electronics devices, nontraditional architectural approaches, and innovative circuit designs, among other research areas. In addition to fostering advancements in semiconductor technologies used for national security, the ripple effect from this research will be felt across the full range of semiconductor applications: communications, computing, health care, transportation, clean energy, and countless others.
As one of America's top exporters and advanced manufacturers, the U.S. semiconductor industry is a key contributor to our country's strength. Our industry supports more than one million jobs in America, accounts for nearly half of the world's chip sales, and is the world's most innovative sector. And the United States is home to almost half of U.S. semiconductor companies' manufacturing base, across 21 states.
"Our industry's continued strength, and the myriad benefits it provides to our country, are directly attributable to large and sustained investments in research," said Neuffer. "Recognizing this, the U.S. semiconductor industry plows about one-fifth of its annual sales back into research and development, among the most of any industry. The new DARPA initiative marks a major commitment to furthering semiconductor technology and keeping America at the head of the class in innovation."
Neuffer also noted SIA's longstanding support for basic scientific research funded through other federal agencies such as the National Science Foundation (NSF), the National Institute of Standards and Technology (NIST), and the Department of Energy (DOE) Office of Science. He expressed the semiconductor industry's eagerness to work with the Administration and Congress to enact a budget that prioritizes the strategic importance of research investments to America's economic and national security and technological leadership.