Compound Semiconductor Technologies Global to join forces with Swedish wireless firm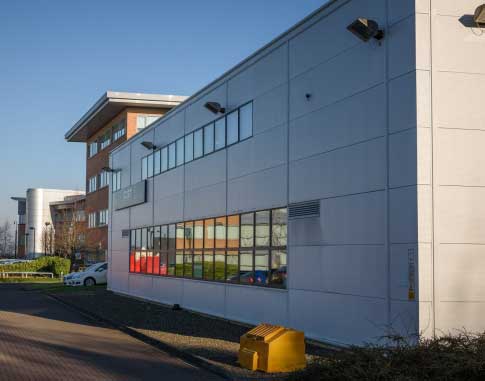 Sivers IMA, a Swedish company, has announced its acquisition of Compound Semiconductor Technologies Global, a maker of III-V compound semiconductor lasers based in Scotland.
Sivers IMA is fabless supplier and developer of microwave and millimeter wave products for advanced WiGig / 5G wireless and radio frequency, network applications.
Its merger with CST Global adds direct fibre optic network products to its portfolio. These include the leading edge optical lasers used in datacentre, cloud and the 'fibre-to-the-subscriber' markets.
Both companies are growing in excess of 45 percent, year-on-year growth.
Neil Martin, CEO of CST Global,said: "CST Global is pleased to merge with Sivers IMA group. Sivers IMA can now supply photonic, microwave and millimeter wave solutions for the rapidly expanding data centre, cloud and telecommunications markets in China, Europe and America."
GaN laser research
CST Global recently announced that it will be leading a UK government-funded research project to develop next generation GaN laser technology.
The CoolBlue research project (or 'Quantum Cooling using Mode Controlled Blue Lasers') with academic partners Glasgow and Aston Universities, is funded through the Engineering and Physical Sciences Research Council (EPSRC).
"The CoolBlue project starts in April 2017 and will last 14 months," explains Thomas Slight, development engineer at CST Global and project lead. "CoolBlue seeks to develop next generation GaN laser technology for use in atomic-cooled, quantum sensors. Traditional laser sources have proven too complex and inefficient to produce commercially, in this application. However, direct blue laser diode sources offer increased power and simplicity, with the opportunity to miniaturise quantum sensor formats and produce them in a robust format."