The vehicle diagnostics expert Softing Automotive Electronics GmbH is once more bundling its expertise with the leading provider of Controller Area Network (CAN) vehicle interfaces, Kvaser AB. Together, they offer a sturdy plug & play solution for diagnostic tasks in after-sales which can withstand even the toughest requirements in the repair shop environment. The combination of intuitive diagnostic software from Softing and the high-performance vehicle interface (VCI) from Kvaser is the ideal solution for error localization, repair and commissioning of individual components as well as entire vehicle systems, including electric vehicles and mobile working machinery. The individual after-sales tester Softing TDX.workshop, developed by OEMs and suppliers, supports service technicians in the efficient repair and maintenance of vehicles and their components. The Kvaser U100 fits in perfectly with this, flexibly and intuitively enabling high-performance vehicle communication using CAN and CAN-FD.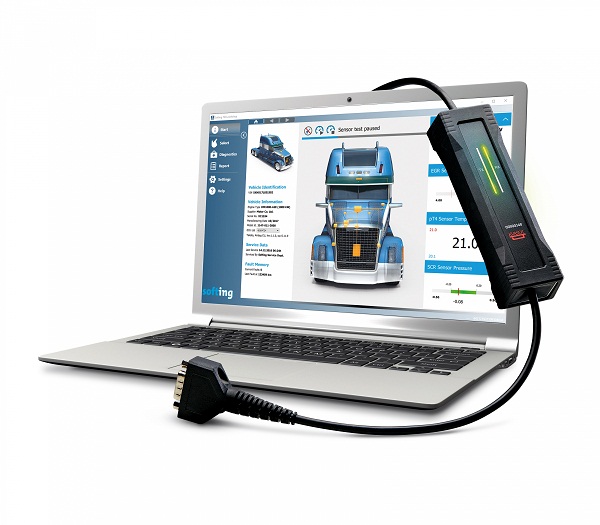 The repair shop tester Softing TDX.workshop is the ideal tool for service technicians all over the world for use in repair shops and in the field as well as during commissioning and vehicle testing. It offers a range of diagnostic functions for this purpose, such as:
– Creating vehicle reports
– Reading out and clearing the error memory
– Parameterizing, programming and exchanging ECUs
– Displaying measurement values
– Testing actuators
– Running test sequences
– Guided troubleshooting
Additional information, such as repair instructions, exploded drawings, videos and web content, support the user in maintenance and repair of the vehicle or component.
The current version 2.5 of the repair shop tester Softing TDX.workshop already supports Kvaser's U100 CAN interface. With its reinforced galvanic isolation and a vibration, shock and drop-proof housing compliant with IP67, users now have a combined software and hardware package at their disposal. The solution is ready for immediate use and has no trouble coping with the harshest environmental conditions.
Lars-Berno Fredriksson, President of Kvaser AB, is excited by the benefits of this shared solution path: "Softing and Kvaser have been working together for some time now. Kvaser is particularly well known for its high-performance CAN interfaces. Our new U100 series in particular has been developed for use in harsh environmental conditions. When integrated in Softing TDX, automotive and machine manufacturers now have an end-to-end solution for after-sales diagnostic tasks."
Julian Mayer, Product Manager of the software solution Softing TDX, highlights advantages for the daily work of service technicians in particular: "With the Softing TDX Toolbox, our customers simply create their software solutions for service themselves. The result is a highly individual, intuitive and high-performance diagnostic tester that is specifically tailored to the needs of the repair shop. Thanks to the robust housing, IP67 rating and reinforced galvanic isolation, the new Kvaser U100 CAN interface perfectly complements our software for use in the repair shop and test area. Plug n´ play and high-performance diagnostics – from start to finish."