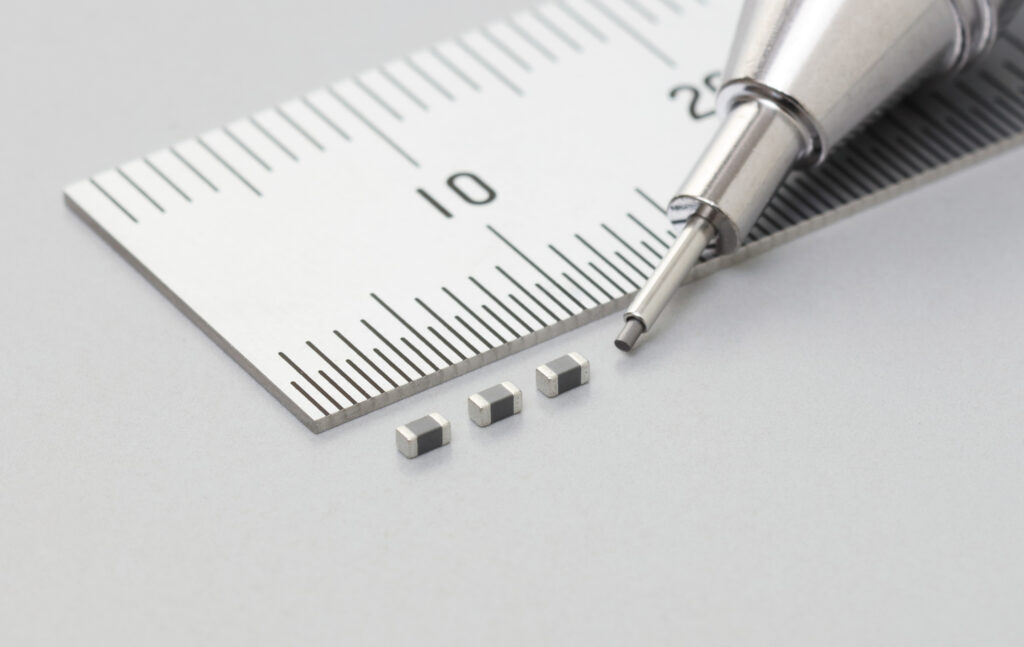 Hoofddorp, Netherlands: Murata today announced the BLM18SP_SH1 series of surface mount 'chip' ferrite beads constructed in a 1608 (1.6 mm x 0.8 mm) package designed specifically for automotive applications.
As the amount of electronics-based automotive systems continues to increase, so does the need to reduce the potential for electromagnetic interference to impact safe operation. Many of the new automotive applications such as advanced driver assistance systems (ADAS) use a variety of complex and sophisticated electronic components and modules that are extremely sensitive to stray electromagnetic interference. Ferrite beads are an essential component to lower conducted and radiated electromagnetic emissions from power lines.
The BLM18SP_SH1 ferrite beads incorporate a new internal electrode fabrication approach that improves the impedance characteristics while lowering the DC series resistance. Compliant with the AEC-Q200 automotive stress resistance tests for passive components, the BLM18SP_SH1 series comprises a range of five components with impedance values from 30 Ω to 1 kΩ, and rated current from 1.2 to 6 A. Impedance is specified at 100 MHz, and rated current at 85°C. These components support an -55°C to +125°C operational temperature range with derating.
Compared to the current Murata BML21PG series ferrite beads that are constructed in a 2012 (2.0 mm x 1.25 mm) package, the BLM18SP_SH1 series is 50% smaller. Board space is at a premium for all applications, so by reducing the size of the EMI noise suppression components, more space is available for the end-application.