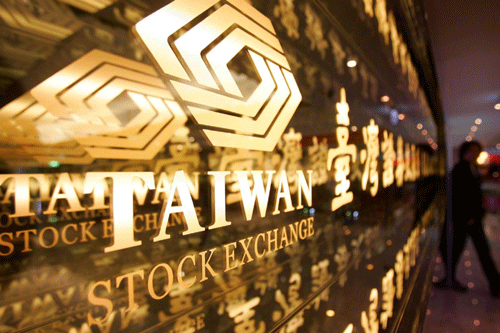 [TAIPEI] Taiwan stocks rose on Thursday, buoyed by modest gains in nearly all sectors, with the electronics and semiconductor indexes climbing the most.
As of 0432 GMT, the main TAIEX index was up 0.3 per cent at 10,069.01, after closing down 0.6 per cent on Wednesday.
The electronics subindex climbed as much as 0.9 per cent, while the transportation index gained up to 0.8 per cent.
The financial subindex slipped up to 0.08 per cent.
 Among actively traded shares, Asustek Computer Inc, a computer hardware and electronics company, rose as much as 1.23 per cent. Realtek Semiconductor Corp , a semiconductor company, edged up by 1.5 per cent.
The Taiwan dollar strengthened NT$0.004 to stand at NT$30.098 to the US dollar.