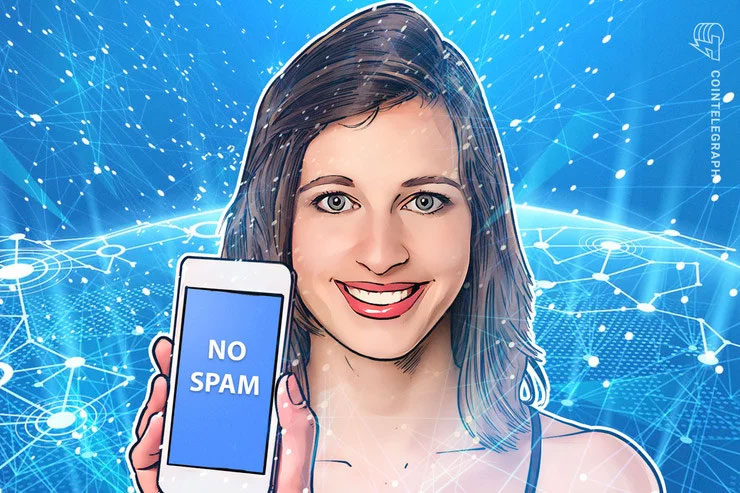 Major international Indian technology company Tech Mahindra will be implementing an anti-spam call solution powered by blockchain, Indian business daily Business Today reports on May 2.
This solution will allow phone companies to comply with the Telecom Regulatory Authority of India (TRAI)'s regulations to protect mobile phone subscribers from unsolicited Commercial Communication (UCC), which will come into effect in the last week of May.
Rajesh Dhuddu, Global Practice Leader of Blockchain at Tech Mahindra said that the TRAI regulations will affect 800 million subscribers.
The solution uses blockchain tech to save and share a user's incoming contact settings, i.e. who they have consented to receive communications from. Tech Mahindra says they provided proof of concept for this solution, in conjunction with Microsoft, to TRAI back in 2018.
On the topic of blockchain solutions, Dhuddu praised blockchain for its ability to help repair what he views as a trust deficit in Government to Citizen (G2C) services and business transactions:
"Blockchain, with its key features such as Secure Hash Algorithms, Consensus based decision making, immutable transactions and distributed ledgers, serves as a panacea for growing trust deficit not only in G2C services but also in overall business world."
Tech Mahindra is a $4.9 billion company operating globally. The firm works in the IT sector as well as in business process outsourcing. Today, Vodafone extended deadlines for its staff in New Zealand to sign contracts with Tech Mahindra, as Vodafone plans to make 200 call center staff in Auckland and Christchurch redundant.
As previously reported, Tech Mahindra is now working with tech giant Samsung to implement solutions with the latter's blockchain platform Nexledger. The arrangement allows Samsung to expand its international blockchain opportunities and for Tech Mahindra to grow its blockchain operations in India.