Semiconductor stocks have been key contributors to the technology sector's surge this year. For example, the widely-followed PHLX SOX Semiconductor Sector Index is up more than 20 percent year-to-date.
Still, some data points suggest that as summer comes to an end, investors are souring on semiconductor exchange traded funds. The marquee semiconductor ETFs include the VanEck Vectors Semiconductor ETF SMH 0.79% and the iShares PHLX Semiconductor ETF SOXX 0.99%. SOXX tracks the aforementioned PHLX SOX Semiconductor Sector Index.
SMH and SOXX are up an average of 20.5 percent year-to-date. The two ETFs have about $2 billion in assets under management combined.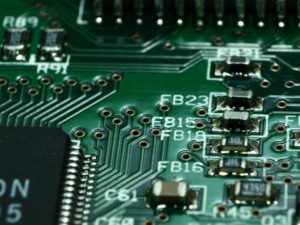 Some Departures
SMH has recently suffered $230 million in outflows.
"Those outflows leave its total asset base a pinch below $800 million presently. Year-to-date, the fund is still in the black in terms of attracting net assets ($125 million in), but smaller than the largest ETF in the segment," said Street One Financial Vice President Paul Weisbruch in a note out Tuesday.
SMH holds 26 stocks, but Taiwan Semiconductor Ltd. TSM 0.11% and Intel Corporation INTC 0.52% combine for over 23 percent of the ETF's weight. Nvidia Corp NVDA 2.27% is the ETF's third-largest holding at a weight of 6 percent.
"SMH found support once again on its 50 day MA, which has been a reliable level for the fund to attract some buyers on six different occasions now since mid-August," said Weisbruch. "SMH like SOXX is market-capitalization weighted, and given its underlying composition it makes sense to pay attention to a handful of top holdings."
Confirmation From Leveraged ETFs
Traders can add leverage to the chip trade with the Direxion Daily Semiconductor Bull 3X Shares SOXL 2.93% and the Direxion Daily Semiconductor Bear 3X Shares SOXS 2.88%. SOXL attempts to deliver triple the daily returns of the PHLX Semiconductor Sector Index, while SOXS seeks to deliver triple triple the daily inverse returns of that benchmark.
Data indicate traders have recently been favoring SOXS over SOXL. Over the past 30-days, SOXL has averaged daily outflows of almost $783,000 while SOXS has averaged daily inflows of $320,000 over that period, according to Direxion data.