The TIP31 is an NPN transistor in a TO220 type package designed for general purpose amplifier and switching applications. It outperforms the industry standard TIP31C in audio, power linear, and switching applications.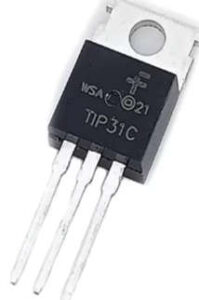 NPN transistors are those that have one p-type material sandwiched between two n-type materials. The NPN transistor amplifies the weak signal that enters the base and generates high-amplitude signals at the collector end.
In an NPN transistor, an electron moves from the emitter to the collector region, causing current to flow through the transistor. This type of transistor is commonly used in circuits because its majority charge carriers are electrons, which have higher mobility than holes.
Pin Configurations
The pin diagram of the TIP31C NPN transistor is shown below.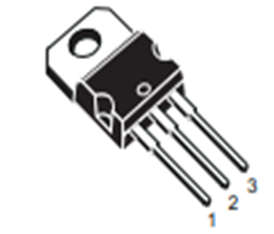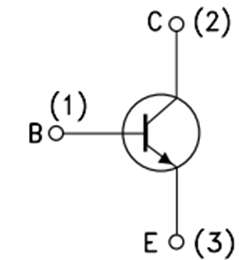 Base – Controls the biasing of the transistor; used to turn the transistor ON or OFF.
Collector – Current enters the collector, which is normally connected to the load.
Emitter – Current drains through the emitter, which is normally connected to ground.
Features and Specifications
Collector-Emitter Voltage (VCEO): 100V.
Collector-Base Voltage (VCBO): 100V.
Emitter-Base Voltage (VEBO): 5V.
Collector-Emitter Saturation Voltage: 1.2V.
Collector Current (Ic): 3A.
DC Current Gain (hFE): 10 to 50.
Power Dissipation (PD): 40W.
Minimum Operating Temperature: -65°C.
Maximum Operating Temperature: +150°C.
Minimum Operating Temperature: -65°C.
High switching speed.
hFE improved linearity.
Available in TO-220 Package.
Applications of TIP31C NPN Transistor
DC motor speed regulation.
PWM applications for lighting systems.
Drivers of relays.
Power supply in switch mode.
Amplifiers for audio.
Amplifiers for Signals.