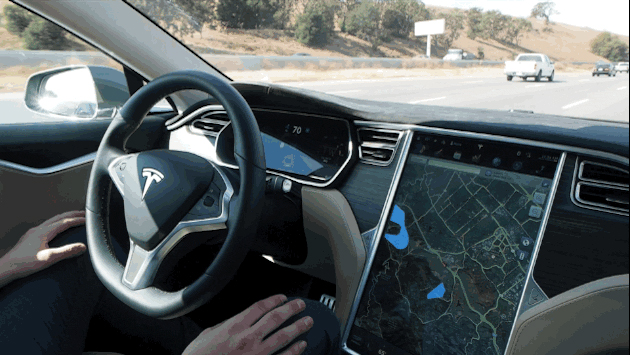 Autonomous vehicles – also referred to as self-driving cars – use information captured to safely make the same decisions (braking, passing, parking, turning left or right, etc.) a driver makes. They apply various technologies, including wireless technologies already used in connected vehicles, to give drivers the information they need to move. They are also capable of bidirectional communication with other vehicles ("vehicle to vehicle" or V2V) and road infrastructures ("vehicle to infrastructure" or V2I) for purposes of optimizing safety, improving mobility, and even reducing environmental impacts. It is important to distinguish between these two types of vehicles, however. A vehicle may be connected without being autonomous, whereas an autonomous vehicle must be connected.
Autonomous vehicles, an application of mobile robotics, draw on recent technological advances, including new-generation wireless communication systems such as sensors (radar, cameras, infrared, ultrasound, lidar, etc.), navigation and localization systems (GPS, mapping, etc.) and even on-board software (autonomous information and electronic systems). On-board software is developed by merging data from the sensor and navigation systems, and using artificial intelligence algorithms. This allows the autonomous vehicle to reconstruct its environment in 3D through form recognition (e.g., road surfaces, lanes, vehicles, obstacles, signs, fire hydrants, etc.) so that it can decide what to do (accelerate, brake, pass, change lanes, stop, etc.).
The market for autonomous vehicles is expected to grow exponentially in years to come, to reach $42 billion by 2025, which represents an annual growth rate of 28% over ten years. Over a longer time horizon, from 2015 to 2035, the autonomous car market is projected to grow at an annual rate of 16.5%.
In this article, we list 10 such tech pioneers that have shown interest in the development of self-driving cars and are working aggressively towards it.
1| Intel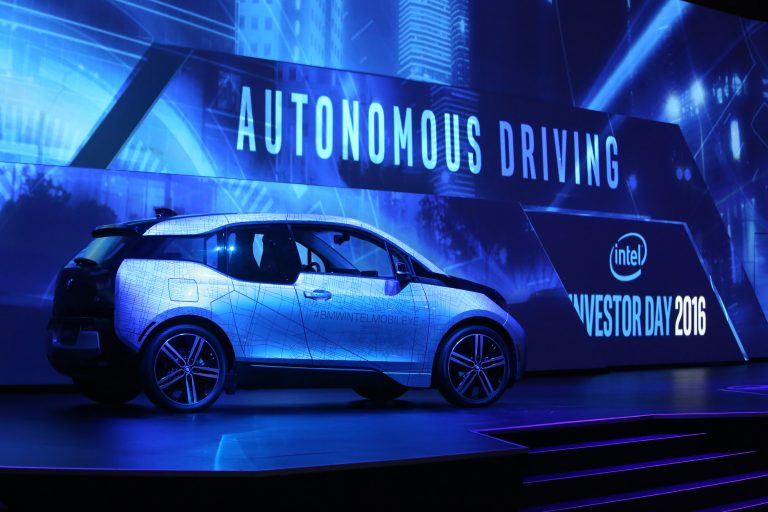 The prominent chipmakers joined forces with Mobileye as well as Waymo to provide computing power needed to automate a driverless car. Intel created Automated Driving Group (ADG) in 2016 and invested $250 million to auto tech investments. Further, in 2017, Intel invested $15.3 billion for joining forces with Mobileye.
2| Apple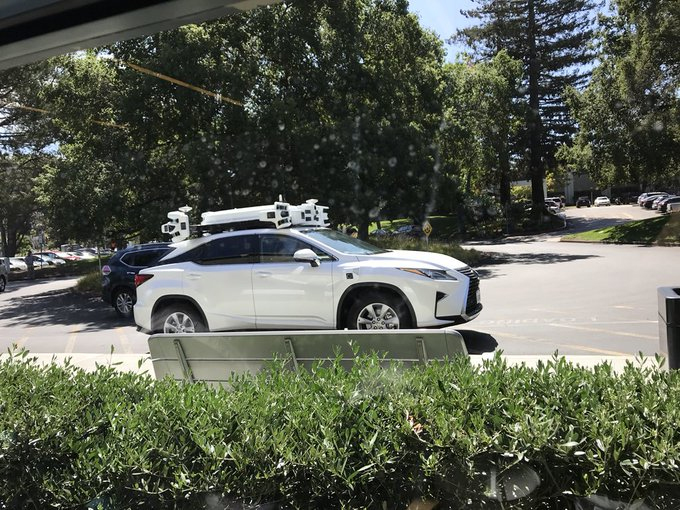 In early 2018, this multinational tech company registered 27 self-driving cars with California's Department of Motor vehicles and currently, they have 66 driverless minivans that are on road in California. On July 2018, this tech giant received a patent for bringing in personalization features in autonomous vehicles. The company had announced about Project Titan, the self-driving car for which is hired former Waymo and NASA engineer, Bob Mansfield to head this project.
3| Cisco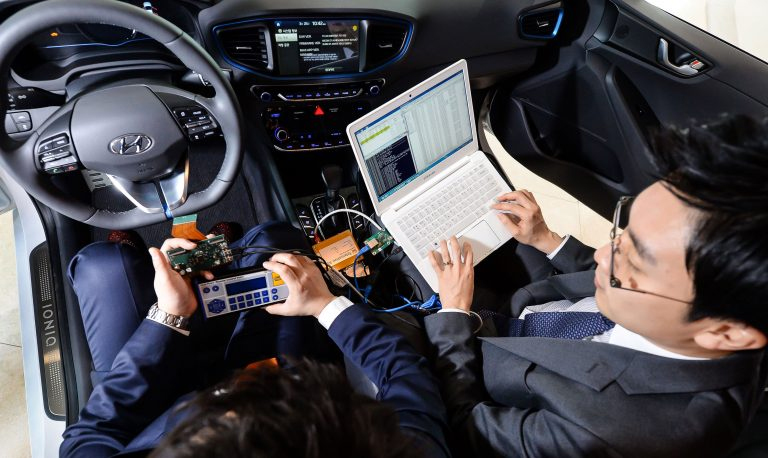 One of the worldwide leaders in IT and networking, Cisco is constructing data collection and layer of analysis in the self-driving industry. At CES 2018, Cisco announced its the partnership with carmaker company Hyundai to help enable over the air (faster-than-ever OTA) updates. Earlier, Cisco had worked with the state of Michigan's Department of Transportation on a self-driving initiative known as "Cisco Connect Roadways".
4| Amazon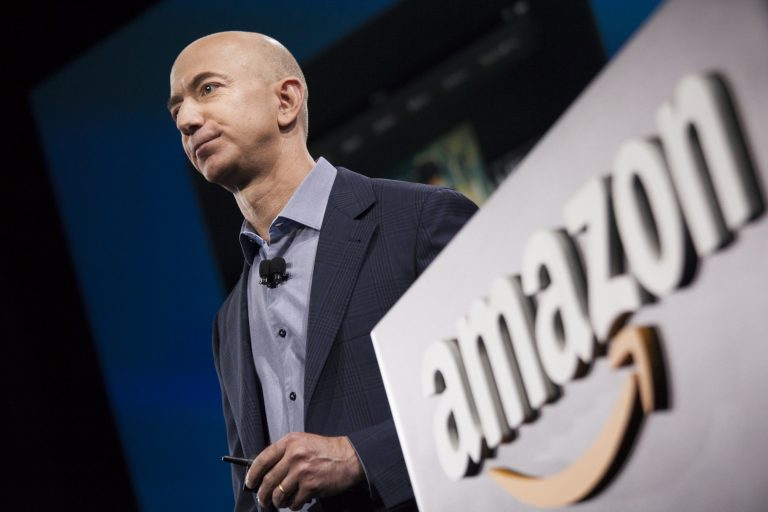 Over these years, Amazon has spent billions in search of better solutions for delivery including the explored delivery by drone called the Prime Air. In the year 2016, Amazon was granted a patent for a system to navigate roadways in autonomous cars. It also received a permit from California DMV to start testing driverless cars on road in early 2017. At CES 2018, the company announced its partnership with Toyota for developing self-driving cars.
5| Bosch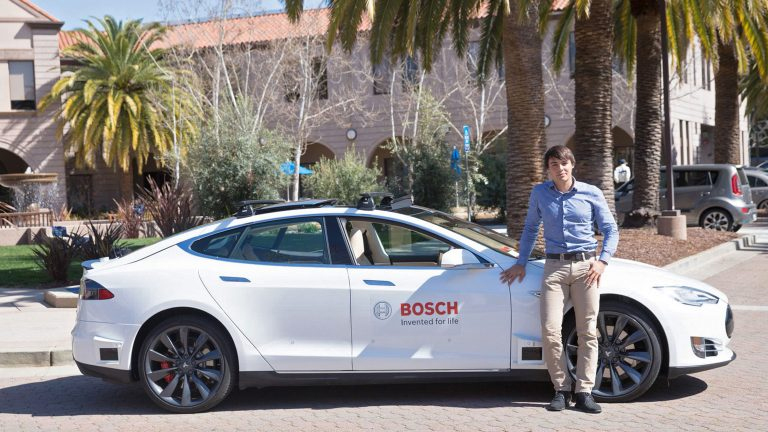 This leading multinational engineering and electronics company joined hands with Mercedes in 2017 help in developing level 4 (high automation) and level 5 (full automation) cars.
The engineering team at Bosch are working to develop core algorithms and software components that mainly focuses on three components that are perception, localization, and planning so that the gap between the sensor physics and the mechanical actuation of the vehicle can be bridged in order to make the robot on wheels possible.
6| Huawei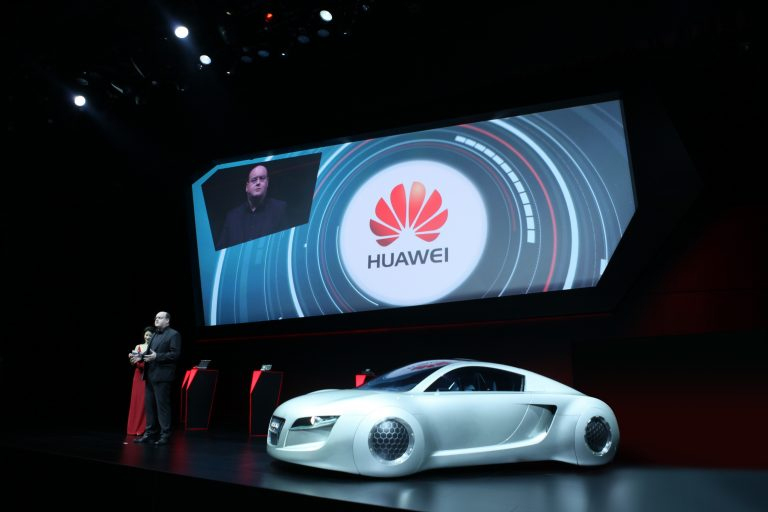 This leading global provider of information and communications technology infrastructure and smart devices last year test drove driverless car Porsche Panamera that is equipped with Mate 10 Pro technology where a smartphone is used to control a driving car at Mobile World Congress. It has also joined hands with Audi to develop level 4 self-driving technology cars that will be sold in China. Cellular technology called as Cellular V2X is one of its latest innovations which was announced in the Mobile World Congress, 2017 where it has partnered with Vodafone.
7| Nvidia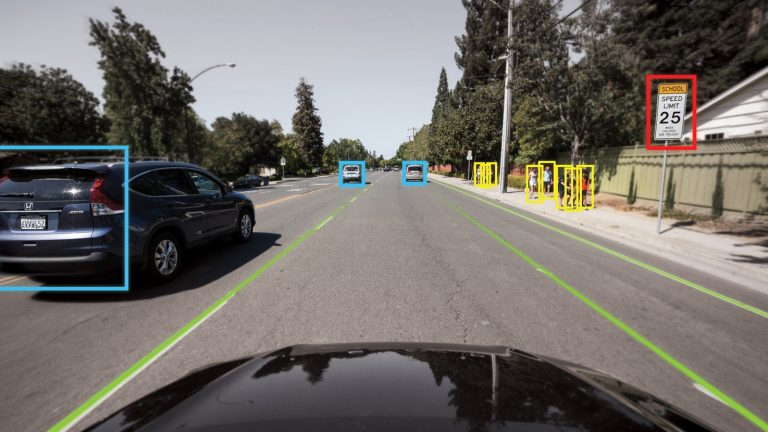 NVDIA DRIVE AGX is a computing platform for autonomous vehicles that serve as a brain for autonomous vehicles. At CES 2016, it unveiled the Nvidia Drive PX2, a platform designed with deep learning, computer vision and sensor fusion for self-driving vehicles. Further, it joined hands with Baidu and Tesla and later with Bosch and Toyota for developing autonomous cars. It has also partnered with Paccar, a truck-maker company to develop self-driving trucks.
8| Uber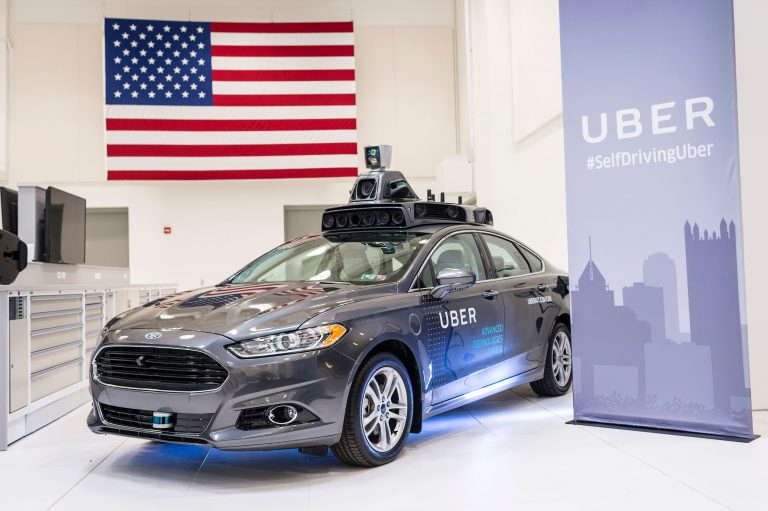 In the year 2016, Uber confronted about Otto, a self-driving truck design to automate material transport but later it was shut down. Uber faced a lot of controversies during these years regarding the driving of autonomous cars. Recently, CEO Dara Khosrowshahi announced a plan to work jointly with Toyota on developing the anonymous vehicles
9| Samsung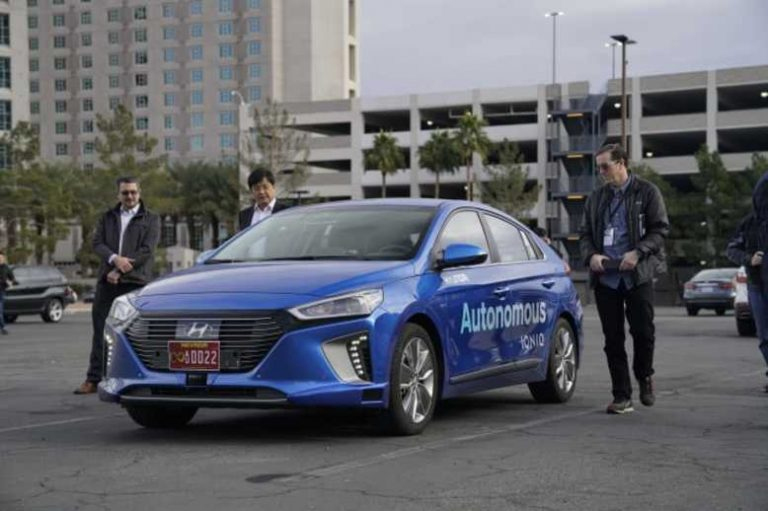 In 2017, Samsung got approval from South Korea for testing self-driving cars on the road. The cars are well equipped with cameras and sensors and are basically based on Hyundai vehicles. At CES 2018, the company revealed a new technology platform, known as Drvline that is designed to build customized driverless cars.
10| Microsoft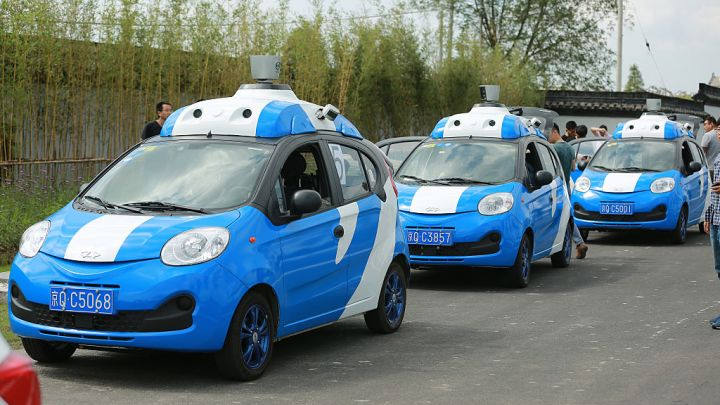 This tech giant is not only working for developing autonomous cars but is also supplying Microsoft Azure cloud services to other companies who are working towards developing self-driving cars. In 2015, the company made collaborations with Volvo to carry R&D in autonomous vehicles. Further, in 2016, it joined hands with Toyota to support research in various grounds like AI, AV, robotics, etc.