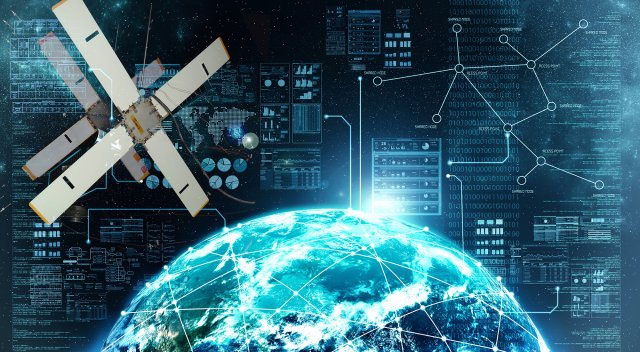 With every passing year, innovations on this planet abound. Just 30 years ago, the internet was a rarity, and few could have ever imagined just how extensively this new technology would disrupt and dominate our lives.
As we move toward 2019, the rate at which we are producing these innovations is only increasing, meaning that more life-changing technologies are just beyond the horizon. Here are the top 5 innovative technologies that will disrupt and dominate in 2019.
1. 5G and IoT
Humankind and mobile devices have formed an interesting relationship. Many of us would have a hard time functioning without them, as if we've become cyborgs dependent on hardware and software to survive. That relationship will only deepen with the replacement of 4G broadband cellular networks with the faster, more advanced 5G network. While 5G isn't technically set to replace 4G until 2020, Intel seems to have other plans.
"The CPU maker intends to speed up things, pushing the 5G adoption to 2019, at least for the US and China zones. AT&T also announced that a true 5G network would be implemented in the cities of Dallas, Waco and Atlanta by the end of 2018," writes Bogdan Solca with Notebook Check. "Broadband cellular network support is usually associated with smartphones and tablets… however, 5G is supposed to bring speeds that surpass even those of Gigabit Ethernet connections, and Intel thinks at least laptop PCs can benefit from this."
While the rest of us outside of China and select cities wait for 5G, we can get lost in the internet of things (IoT), the term used to describe the vast web of devices and beacons all connected to the internet and to each other. This technology is already being used in multiple industries, such as travel and transportation industries for example. Both now allow travelers and guests to use smartphones as hotel keys and subway tickets. Other ways the IoT will further permeate society include mobile pay apps, smart home devices, and, eventually, drone deliveries by Amazon.
2. Security via AI & Blockchain Technologies
While the IoT and 5G will give rise to many amazing opportunities, the downside is that proliferation of connections equates to proliferation of vulnerabilities and vectors. As such, security has never been more essential, with multiple massive data breaches making headlines in the last couple of years. Norwich University's statistics on the rise of cyber threats are jarring to say the least, showing that consumers and their money are the primary target of cyber attacks.
"The breakdown looks like this: 67% cybercrime, 20.8% hacktivism, 9.8% espionage, and 2.4% warfare. In other words, civilians and professional or personal computers are the most likely targets, not national systems," they write.
What's more, they tell that experts have been predicting a successful attack on U.S. critical infrastructure and widespread harm by 2025. These figures and the history surrounding the IoT demonstrates a clear need for better security in the coming years. Fortunately, the blockchain and AI are prevailing as two of the top verifiable security and privacy technologies.
"Shopin, a startup in this space, has now created a 'universal shopper profile' that is undergirded by blockchain," writes Gideon Kimbrell with the Forbes Technology Council. "…Shopin restricts its information collection and sharing to only those entities that you (the consumer) grant it to share. Shopin also puts a new spin on how retailers buy ads: By receiving Shopin tokens for viewing ads, it's the consumer who economically benefits and not the content provider."
While the blockchain covers certain aspects of cybersecurity, AI covers others, specifically self-evaluating and predictive analytics. AI is now being used to predict threats and neutralize them as soon as they hit the infrastructure. When a method doesn't work or isn't deployed optimally, the system learns from this and orients itself to be more effective next time — somewhat like an immune system.
3. Green and Renewable Energy Initiatives
Unfortunately, there's no magic technology that's going to completely clean up our planet and leave us with a green environment — however, there are a few that help. In conjunction with new attitudes and cultural shifts — such as those driving the tiny house phenomenon, for example — innovations in green and renewable energy initiatives in 2019 might just help make a dent.
CleanTechnica reports that combined worldwide sales of hybrid and plug-in electric vehicles is set to reach almost 7 percent of the global market by 2020.
"Several factors are fueling this growth, including consumer demand for less-expensive operational costs compared to gasoline-powered vehicles, consistent government policy, multiple new models from major automakers, and lower battery prices," writes Silvio Marcacci for CleanTechnica.
What's more, the world's largest solar park is currently under development in Egypt. The Benban Solar Park is being constructed in the eastern region of the Sahara Desert, and aims to reach somewhere between 1.6-2.0GW of solar power by the middle of 2019.
4. Virtual Reality and Telepresence
Virtual reality is becoming big business fast. According to Rutgers, VR is estimated to generate $30 billion in revenues by 2020 across multiple fields. One of the ways that VR is expected to change a number of industries is via its use in telepresence. This has been seen in Harvard classrooms, among others.
"So, how does it work?" Asks Samantha Loney with Quantum Run. "Well, the lectures take place two miles away from campus in a television studio where a professor is recorded by a television crew at different angles. In studio, the professor faces a digital screen that has a live feed of students from around the world."
The main goal of telepresence classrooms such as this is to allow people from all over the world to experience the same classroom, meeting, or event in such a way that it truly feels like they're there.
Loney's article also quotes virtual education expert Inge Knudsen, who demonstrates how virtual education and training can prepare future employees who work under potentially hazardous conditions:
"My current project involves safety on a building site," said Knudsen. "Students can walk around in the virtual environment and take pictures of places that are not safe. This is a case that is not possible in real life and therefore highly suited for virtual worlds."
5. 3D Printing
Remember when 3D printing first hit the scene around 2010 and then … nothing? For all intents and purposes, one might think that this manufacturing form might be on the decline. However, if you were to ask author Grace Kennedy, she'd disagree.
"Printing in 3D is not declining," she writes. "According to a synopsis of the Wohlers Report… 3D printing could grow into a $5.2 billion industry by 2020. In 2010, it was worth approximately $1.3 billion."
This is due, in part, to cheaper printers becoming available, but also to incremental upgrades to the technology itself, leading to adoption by multiple industries over time. 3D printing of metal, for example, is about to become the next big thing in this industry.
"HP is planning its first offering, the Jet Fusion model, which it hopes will make a difference in the metal parts manufacturing sector," writes Kimbrell with Forbes. "Other industry giants are also on board: GE has been printing metal fuel nozzles for its Leap jet engines, and Nike's even printing metal cleats."
Medical 3D printing of organic materials has also been a game changer, even though commercial adoption hasn't panned out. One could even look at 3D printing as the next step in radiology's evolution, according to the University of Cincinnati online.
Keeping up with all of these new innovations can be tough, but it's important to stay adaptable and ahead of the game, instead of being reactionary and caught behind trends. Don't get left behind in 2019, and make sure that you're aware of the changes coming in your own industry.