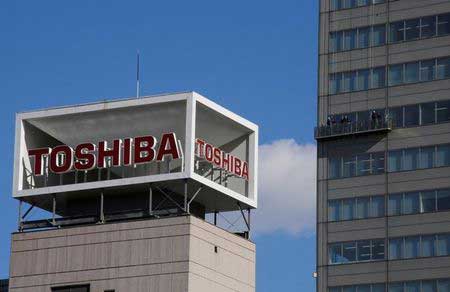 Toshiba Corp on Friday denied a Bloomberg report that the company had temporarily suspended all meetings and decisions over the sale of its memory chip business to address concerns raised by an industry partner.
"It is not true Toshiba has put the chip sale process on hold," a Toshiba spokesman told Reuters.
Shares in Toshiba plunged more than 8 percent in early trade.
In a move seen complicating the auction of the prized chip unit, Toshiba's partner Western Digital Corp warned the Japanese conglomerate in a letter this week that the sale process violated their joint venture contract. In the letter, obtained by Reuters, Western Digital also urged Toshiba to give it exclusive negotiating rights for the chip business.