Struggling Toshiba Corp. has granted preferential negotiating rights for its lucrative semiconductor unit to major U.S. semiconductor maker Broadcom Ltd., sources said.
Toshiba is seeking to quickly sell off Toshiba Memory, a subsidiary that manufactures memory chips, by the current fiscal year-end, to avoid delisting of its shares after suffering massive losses through its U.S nuclear unit.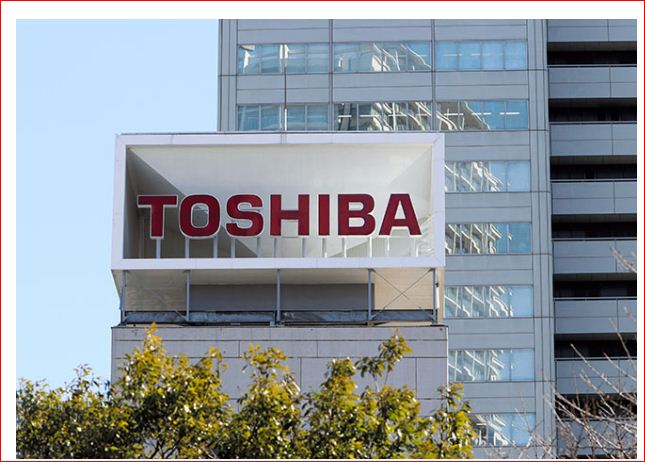 Teaming with Silver Lake, a U.S. investment fund, Broadcom participated in the bidding for Toshiba Memory.
In the second round on May 19, which saw four groups bidding, Broadcom proposed favorable terms, submitting a bid of 2.2 trillion yen ($20 billion) and pledging subsequent continued investments.
Broadcom manufactures semiconductor memory chips for communications, which are a different type of semiconductor memory unit from those manufactured by Toshiba Memory.
With that difference, the sale would not likely take as much time in the overseas regulatory screening process to see if it is in violation of anti-monopoly laws or other regulations.
Toshiba started the final stage of negotiations with Broadcom from the beginning of this month.
Toshiba appears to have given up on selling Toshiba Memory to a Japan-U.S. consortium, which includes the state-backed investment fund Innovation Network Corp. of Japan.
The Japan-U.S. consortium at one time had been seen as highly likely to win the bidding process.
With the consortium delaying in proposing conditions for the sale, Toshiba shifted its plans and will grant exclusive negotiating rights to Broadcom from as early as the middle of this month, according to the sources.
One remaining stumbling block, however, is the injunction that Western Digital Corp., Toshiba's U.S. joint venture partner, filed on May 14 at the International Court of Arbitration to prevent Toshiba from selling its subsidiary. Western Digital argued that such a move would break its business contract with the Japanese company.
Western Digital has wrangled with Toshiba over the sale of Toshiba Memory to Broadcom, which it sees as a rival company.
Toshiba is seeking to settle the issue. It hopes that Broadcom and Western Digital will directly negotiate with each other or reach a possible agreement after it grants negotiating rights to Broadcom.