South Korean chipmaker SK Hynix is also included in the group
Electronics giant Toshiba is to sell its semiconductor business to a consortium led by the Japanese government that also includes companies from Japan, the US and South Korea.
The group will comprise Japanese government-backed fund Innovation Network Corp, the Development Bank of Japan, and US private equity company Bain Capital, according to Reuters.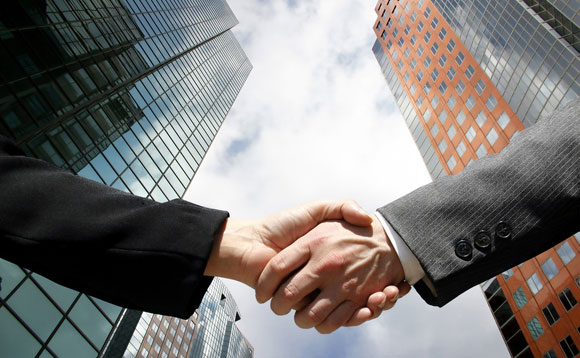 South Korean chipmaker SK Hynix is also included, as is the banking division of the Mitsubishi UFJ Financial Group, as the main financial backers of the consortium's buyout proposal.
Toshiba Memory Corp is being sold by the company to raise the funds to plug a financial black hole caused by the Chapter 11 bankruptcy protection filing of US nuclear power station builder Westinghouse.
The sale has received a lot of attention, with US chipmaker Broadcom believed to have bid around $20bn for the unit with its partner Silver Lake, the US private equity firm, while Western Digital and Taiwanese contract manufacturer Foxconn have also reportedly bid $18bn each for the company.
Terry Gou, the founder and CEO of Foxconn, revealed last week that Apple, Dell and Kingston had joined its consortium, and suggested that Amazon, Google-owner Alphabet, Microsoft and Cisco could also be included.
Meanwhile, Western Digital has attempted to block Toshiba from selling the semiconductor business to anyone else as it shares ownership of a highly regarded NAND flash semiconductor factory in Japan via three joint-venture agreements.
It claimed that Toshiba is barred by the terms of the agreement from transferring the stake held by Toshiba Memory Corp to a third party without its consent.
Reuters' sources suggested that Toshiba's board members will vote on their preferred bidder on Wednesday. They added that Toshiba's management favours the Broadcom-led deal, but the Japan-US-Korea consortium's automatic government stamp of approval means it is also in a strong position.