The first 3GPP standard for 5G NR, Release 15 – focused on enhanced mobile broadband (eMBB) for applications such as smartphones, fixed wireless, and PCs – and its commercialization is proceeding rapidly. With 3GPP Release 16 came enhanced support for 5G non-public networks (NPN), their defining characteristic being a network for private usage and not accessible to public users. 5G private networks are non-public networks isolated physically or virtually from public networks, using different hardware, virtual machines, or network-slices.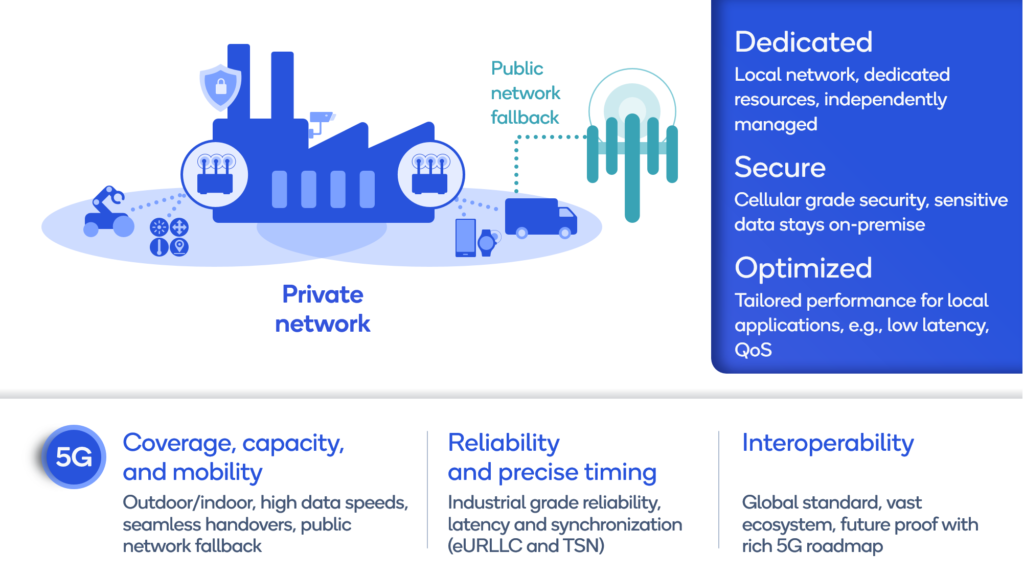 Being dedicated to a private user group, private networks can be designed, optimized, and dimensioned for specific coverage areas, network capacities, traffic profiles, and mobility scenarios. By being inaccessible to public users, they are intrinsically more reliable. Unlike public networks, private networks offer more predictable resource availability by eliminating unexpected changes in the number of users or their traffic profiles.
5G private networks can be optimized by design to serve the specific needs of a broad array of enterprise and industry verticals. They can be designed with a focus on high network availability and reliability for business assurance in industry (creating ultra-low latency), support for local area network (LAN)-type services across the 5G wireless network, and stringent end-to-end synchronization for time-deterministic delivery of data packets.
3GPP Release 16 brings the entire gamut of 5G NR capabilities to 5G private networks in one standard that has the momentum of a global ecosystem behind it. This not only brings a diversity of equipment and software options to private networks, it also means that network infrastructure equipment, software features, and devices that have already been proven in public networks are readily available, which saves a significant amount of time in going live with a new private network.
5G private network architectures and opportunities for enterprise
5G private networks can be designed to be integrated with a public network or be independent of public networks. Both architectures can be optionally augmented with public network services so private network devices can fall back to the public network with a second subscription when out of private network coverage.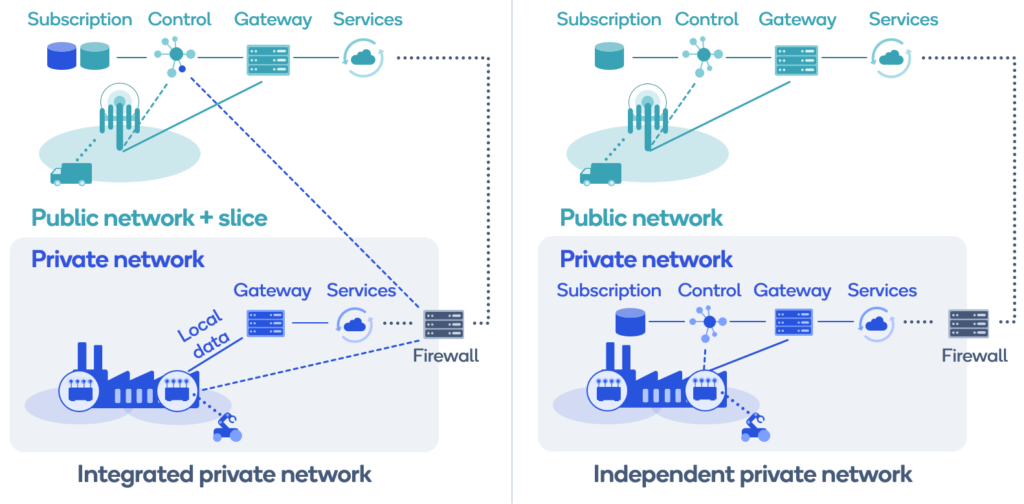 In an integrated private network, subscriptions and control-plane signaling are managed by a public network. Both architecture options allow data flows in the private network (the user-plane) to remain private and incur low end-to-end latency due to support in 5G for low latency applications as well as the proximity of on-premise edge compute gateways to the 5G devices, originating or terminating data in the private network. This opens doors to new productivity-enhancing opportunities for the enterprise like responsive, untethered collaboration, low-power boundless extended reality (XR) with rendering in the private edge, and instant cloud applications and storage.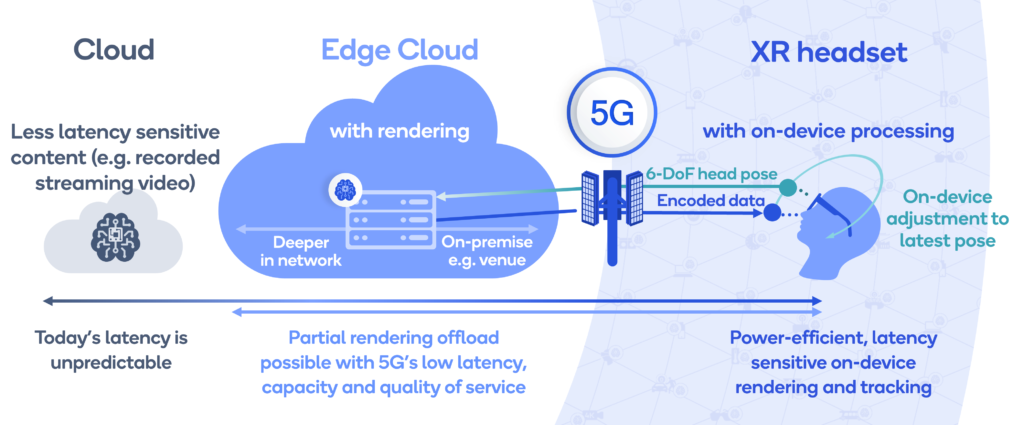 A private network's edge compute resources, network infrastructure, and devices can be physically secured within the premises hosting the private network for additional data security. For these reasons, data privacy and security are a major part of the private network value proposition, in addition to exclusivity of access.
Realizing Industry 4.0 and the smart factory
The factory of the future with Industry 4.0 is an area where 5G will add a lot of value. The factory presents a challenging radio environment with fast movement, large metallic obstructions, and demanding QoS needs. 5G was built for such a scenario. The three main components of 5G — enhanced mobile broadband (eMBB), massive IoT, and enhanced ultra-reliable low latency communications (eURLLC) — are utilized to connect a diverse set of devices in a factory. Requirements for these devices include latency ranging from 100 ms down to 1 ms, availability ranging from 99.9% to 99.9999% (1 lost data packet out of a million), and throughput ranging from kilobits/second to Gigabits/second. 5G private networks with Release 16 delivers all these requirements. By replacing traditional wired connections with 5G wireless connectivity, significant flexibility and efficiency is added to manufacturing applications, which increase the overall productivity.