Second generation platform passes AEC-Q101 tests for high power automotive applications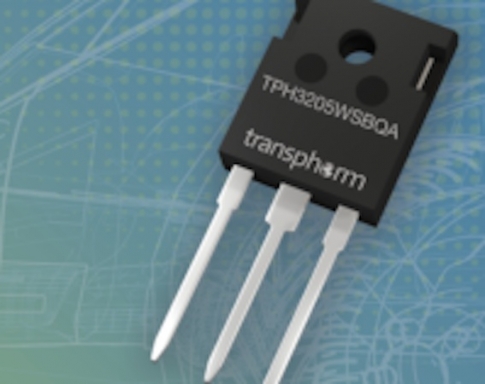 Transphorm has announced that its second generation, JEDEC-qualified high voltage GaN technology is the industry's first to earn automotive qualification – having passed the Automotive Electronics Council's AEC-Q101 stress tests for automotive-grade discrete semiconductors.
Transphorm's automotive GaN FET, the TPH3205WSBQA, offers an on-resistance of 49mΩ in an industry standard TO-247 package.
The part initially targets on-board charger (OBC) and DC to DC systems for plug-in hybrid electric vehicles (PHEVs) and battery electric vehicles (BEV).
Today, OBCs are uni-directional (AC to DC) using standard boost topologies. However, being that GaN FETs are bi-directional by nature, they become the perfect fit for the bridgeless totem-pole power factor correction (PFC) topology. Meaning, a bi-directional OBC can then be designed with GaN to reduce the number of silicon devices, weight and overall system cost of today's solution.
"With the electrification of the automobile, the industry faces new system size, weight, performance, and cost challenges that can be addressed by GaN," said Philip Zuk, senior director of technical marketing at Transphorm.
He added: "However, supplying this market means devices must meet the highest possible standards for Quality and Reliability, those set by the AEC. At Transphorm, we have a culture of Quality and Reliability. And, are proud to be leading the industry into the new era of in-vehicle power electronics."
The automotive market is one of the fastest growing segments for all power semiconductors, with IHS Markit forecasting a $3 billion revenue by 2022.
Transphorm says its GaN can be used in a range of high voltage DC to DC automotive systems including air conditioning, heating, oil pumps and power steering.
In achieving AEC-Q101 qualification, Transphorm's GaN technology was subjected to a series of rigorous tests including parametric verification, high temperature reverse bias and high temperature gate bias. Devices receive a simple pass/fail rating and must successfully pass all modules to become qualified.