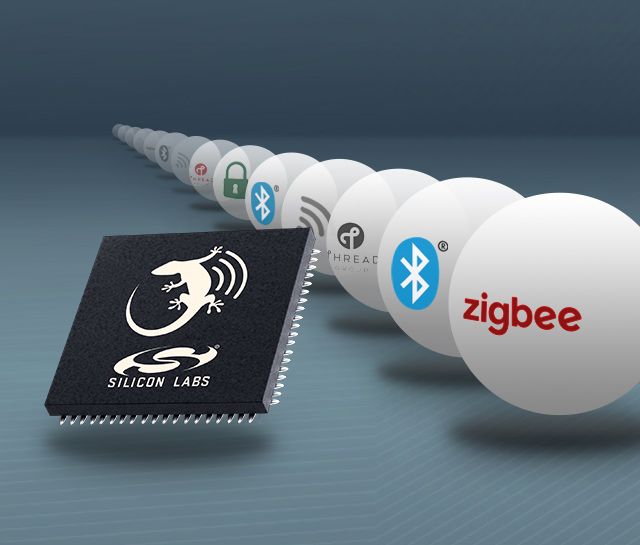 Mark Beecham, MCU and Sensor Product Manager, Silicon Labs
We are seeing increasing market demand for low-power Internet of Things (IoT) nodes such as wireless sensors, connected medical devices and industrial IoT end nodes.Data is king, whether it means offering a better product in the future or saving energy through applications like smart lighting.Increased data gathering capabilities require the addition of intelligence typically in the form of an MCU or wireless MCU in the end node device. Key applications include simple security door/window sensors, light sensors and more advanced devices such as remote medical monitors including continuous glucose monitors, as well as bolt-on battery-powered industrial monitors. To drive increased IoT deployment and usage, connected device size and cost must be reduced, which calls for smaller, cheaper batteries and thus more energy efficient low-power MCUs. The emergence of low-power wireless technologies such as Bluetooth Low Energy direction finding and Bluetooth mesh are opening new IoT use cases such as asset tracking in retail and industrial automation environments. Asset tags are typically battery-powered devices that are very cost sensitive and thus need the smallest battery and most cost-effective low-power MCUs.
New battery technologies are emerging and challenging current low power trends in the embedded market. These new technologies include silver oxide batteries, which are becoming more common. Silver oxide batteries do not deliver the voltage levels of the more common lithium ion batteries, which puts a burden on the embedded design to operate on lower voltages. Because silver oxide batteries are more expensive than lithium ion alternatives, the current that can be saved on the MCU side of the design translates into more savings in battery technologies than ever before. The main disadvantage of lithium ion batteries includes environmental impact and potential safety concerns.Lithium ion is a powerful, cost-effective battery chemistry, and moving away from it places more pressure on the embedded system to consume less energy. Older battery technologies such as alkaline also are coming back into the picture. However, these older battery technologies deliver worse power-to-size ratios, and thus devices makers are requiring MCUs that consume less power to achieve the same battery lifetime out of less efficient batteries.
A key barrier to consumer adoption of IoT technology is the frequent need to change or charge batteries for IoT connected devices.As more battery-powered nodes are added tosmart homes, the more battery changes are required to keep all these devices working and connected. Device makers are driving low-power MCU requirements to increase battery life and minimize the frequency of battery replacement by consumers or professional IoT system installers. Longer battery life enables IoT device makers to provide better products that delight customers, driving widespread adoption of IoT technology.
The market demand for 32-bit microcontrollers (including wireless MCUs) based on ARM Cortex-M processors continues to grow. We are also seeing increasing demand for energy-efficient wireless MCUs or wireless SoCs with integrated hardware and software security capabilities. Demand for 8-bit MCUs remains constant due to their excellent fit in cost-sensitive applications that do not require higher computational performance.
Both 32-bit and 8-bit MCUs have a place in IoT applications. IoT connected devices with a higher level of sophistication or devices running Bluetooth Low Energy, Zigbee, Thread, Z-Wave, Wi-Fi and proprietary wireless protocols very often need a higher-performance 32-bit device such as Silicon Labs' EFM32 MCUs and EFR32 wireless SoCs. These low-power 32-bit MCUs and SoCs are necessary for performance-intensive IoT applications, and they also have key benefits over 8-bit MCUs by supporting signal processing and offering much larger memory options to enable over the air (OTA) updates.
Smaller, more cost-effective 8-bit MCUs are an excellent choice for simpler IoT devices or as peripheral processors in more sophisticated systems. Silicon Labs' 8-bit MCUs provide a unique combination of high functionality and low cost that makes them very compelling for IoT devices that are very cost sensitive. Target applications also include simple wireless devices that often run proprietary wireless protocols.
Key applications and market growth
Key applications for low-power MCUs include continuous glucose monitors, asset trackers, security sensors, and environmental sensors that monitor light and temperature. In addition, bolt-on industrial IoT monitors provide diagnostics and key data transmitted wirelessly without requiring redesign of proven and complex embedded industrial systems.
Ultra-low power MCUs products
Wireless Gecko Series 2 platform: Series 2 is the next generation of Silicon Labs' Wireless Gecko platform, designed to make IoT products more powerful, efficient and reliable. Building on the leading RF capabilities of the Wireless Gecko Series 1 portfolio, Series 2 provides the industry's most versatile and scalable IoT connectivity platform. The initial Series 2 products include small-form-factor system-on-a-chip (SoC) devices with a dedicated security core and an on-chip radio delivering 2.5X the wireless range of competing solutions, supporting Bluetooth LE, Bluetooth Mesh, Zigbee and proprietary protocols. Certified wireless modules based on these SoCs are also available. IoT developers routinely face product design tradeoffs around wireless range, power consumption, size, security and cost. The Series 2 wireless connectivity portfolio simplifies IoT product design with highly-integrated SoC and module options and reusable software that make RF communication more dependable and energy efficient. Series 2 helps developers optimize system cost and performance for a wide range of smart home, commercial and industrial IoT applications. The Series 2 platform features industry-leading RF performance, a powerful Arm Cortex-M33 processor, best-in-class software stacks, a dedicated security core and a +125 oC temperature rating suited for harsh environmental conditions.
Wireless Gecko Series 1 platform: Silicon Labs launched the first generation of Wireless Gecko in early 2016. Since that time, the Wireless Gecko Series 1 platform of SoCs, modules and software has become the industry's leading solution for multiprotocol, multiband IoT connectivity, providing flexible wireless protocol and price/performance options for a wide range of IoT applications and markets. The platform integrates a powerful ARM Cortex-M4 core, energy-friendly Gecko technology, a 2.4 GHz radio with up to +19.5 dBm output power, a sub-GHz radio with up to +20 dBm output power, and advanced hardware cryptography. Wireless Gecko SoCs speed wireless design with best-of-breed Thread, Zigbee, Bluetooth mesh and Z-Wave stacks for mesh networks, radio interface software for proprietary protocols, Bluetooth LE for point-to-point connectivity, and Simplicity Studio tools to simplify wireless development, configuration, debugging and low-energy design.
EFM32 Gecko microcontrollers: Silicon Labs' 32-bit Gecko MCUs provide the foundational energy-friendly technology for the Wireless Gecko platform. Silicon Labs gained the EFM32 Gecko portfolio with the acquisition of the Oslo, Norway-based, ultra-low-power MCU innovator Energy Micro in 2013. Since then, Silicon Labs has continued to enhance and expand the Gecko MCU portfolio with peripheral and memory options to address a wide range of general-purpose embedded design needs. EFM32 MCUs are ideal for power-sensitive applications. Based on Arm Cortex-M0+, Cortex-M3 and Cortex-M4 cores, EFM32 MCUs include energy-friendly peripherals and flexible energy modes to enable the design of highly functional low-power systems.
EFM8 microcontrollers: Silicon Labs' 8-bit 8051-based EFM8 MCU portfolio targets ultra-low-power, small-footprint, cost-sensitive embedded applications. The EFM8 MCU family includes three lines of highly integrated, peripheral-rich MCUs optimized for exceptional price/performance value, ultra-low-power capacitive touch control, streamlined USB connectivity, analog and digital peripherals, flexible pin mapping and high system clock speeds. The EFM8 MCUs bring industry-leading simplicity, power efficiency, performance and cost-saving integration to a wide range of 8-bit applications including optical transceivers, home and building automation, wearables, consumer electronics, toys, motor control and industrial IoT.