Thalwil, Switzerland – April 5, 2023 – u-blox (SIX:UBXN), a global provider of leading positioning and wireless communication technology and services, and Position Partners, an Australasian provider of intelligent positioning solutions, have announced today the expanded coverage of the PointPerfect global navigation satellite system (GNSS) augmentation service to Victoria and New South Wales, including Melbourne and Sydney, as an initial step in rolling out the service to the Australian and New Zealand markets.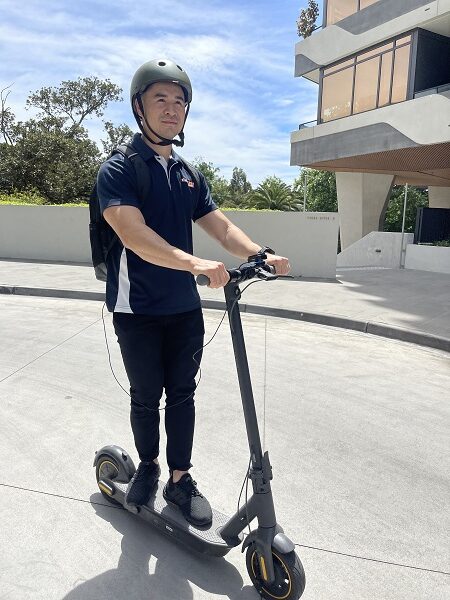 Access to industry-standard high accuracy positioning for fleet and Internet of Things applications
Available via Thingstream, u-blox's enterprise-grade IoT service delivery platform, PointPerfect is the first PPP-RTK (Precise Point Positioning, Real-Time Kinematic) high-precision positioning solution commercialized in the region. PointPerfect adopts the global industry driven SPARTN messaging format that enables the highly efficient transfer of GNSS correction data.
The collaboration between Position Partners and u-blox will facilitate the rollout of accurate positioning for a diverse range of applications, from autonomous shuttles and public transport to service robots and other Internet of Things (IoT) uses.
"Position Partners has extensive experience supporting industry with centimeter-level GNSS correction services for infrastructure, precision farming, and mapping projects through our AllDayRTK network," said James Millner, GNSS Infrastructure Manager at Position Partners.
"When it comes to mass-device or fleet applications, such as autonomous shuttles in urban environments, there are additional challenges to maintain signal and reliability in congested spaces," he added. "Our collaboration with u-blox offers our customers an efficient, robust solution that is backed by an industry standard."
First case study results available at IGNSS 2022
At last year's IGNSS Conference in Sydney, Position Partners presented the results of a case study in Melbourne, where PointPerfect was tested in an urban setting on e-scooter micro mobility devices.
"This expansion towards the South Pacific region, in partnership with Position Partners, is another steppingstone towards our strategic objective of enabling new automotive, industrial, and consumer applications with a globally available, mass-market-focused, GNSS augmentation service," explains Franco de Lorenzo, Principal Product Owner, Product Center Services at u-blox.
"The need for accurate, widely available positioning is growing rapidly across a diverse range of applications, including autonomous vehicles and RPAS, service robots, autonomous robotic lawnmowers, micro mobility, and emerging applications like automated driving (AD), advanced driver assistance systems (ADAS), and more," – Millner added. "We're excited to work with partners throughout Australia and New Zealand to further our region's adoption of industry-leading GNSS technology."