UTAC Holdings Ltd. ("UTAC"), a global semiconductor test and assembly services provider, has further underlined its strength in advanced packaging solutions with a major commercial achievement. The company has now shipped a total of 1 billion devices with packages that feature copper (Cu) clip technology.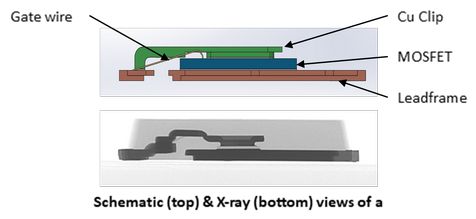 Cu clips have become a pivotal packaging technology for high performance power semiconductor products. They enable elevated power densities and much faster switching frequencies than conventional wire bond interconnects, with heightened levels of heat dissipation and lower RDS(on) figures. UTAC's unmatched expertise in this interconnect technology and the high reliability processes it has pioneered, the company's Cu clips are now incorporated in power devices from many of the world's leading semiconductor companies. UTAC's Cu-clip packages are very effective in situations where multiple dies are being stacked and/or side-by-side together. The company's Cu clip solutions have already been deployed in a broad spectrum of applications such as telecommunication infrastructure, data centers, servers and automotive. UTAC has become a leading OSAT to provide Cu Clip power-package solution.
UTAC first started offering Cu clip as part of its semiconductor packaging service back in 2017, and since then has seen significant growth with various global integrated design manufacturers (IDMs). Shipment volumes have been growing at a substantial rate year-on-year, as the benefits of employing this technology have become increasingly apparent.
"Achieving this 1-billion-unit milestone without any field returns highlights the market traction that we have gained for our Cu clip-based packaging in a relatively short period of time," says Dr John Nelson, President & CEO of UTAC. "Current industry dynamics mean that we can confidently expect demands for this technology to keep on rising, with emerging applications like 5G, cloud computing and electric vehicles certain to be among the prominent drivers. Consequently, we will continue to make extensive R&D investments in this area so that new power packaging innovations can be leveraged in the future."