Western Digital Corp plans to raise its offer for Toshiba Corp's prized semiconductor unit to $18 billion or more, a person familiar with the matter said, in a last-ditch effort to clinch a deal both companies consider vital.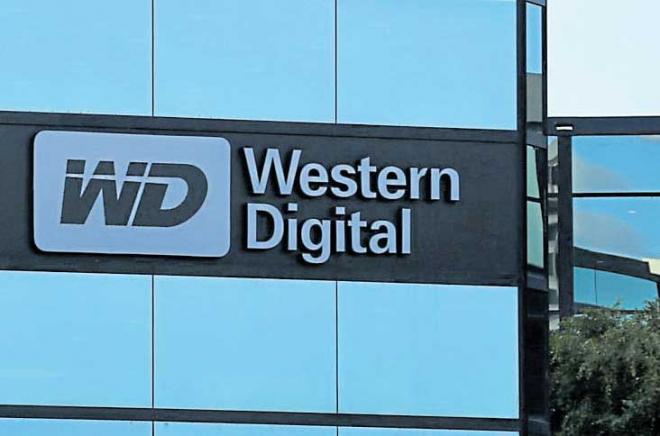 The US chipmaker is part of a consortium led by a Japanese government-backed fund. The group will present the new offer of 2 trillion yen or more by Thursday, when the struggling Japanese conglomerate is due to choose a preferred bidder for its Toshiba Memory Corp unit, the world's second-largest producer of NAND memory chips, the person told Reuters on Saturday.
Toshiba has been favouring a rival bid from US chipmaker Broadcom, which has partnered with US private equity firm Silver Lake to offer 2.2 trillion yen, people familiar with the matter have told Reuters.
A spokesman for Western Digital had no comment. Toshiba could not immediately be reached for comment.
Toshiba had set a 2 trillion yen threshold for the sale as it rushes to find a buyer to cover billions of dollars in cost overruns at its now-bankrupt US nuclear business Westinghouse Electric Corp.
At loggerheads
The offer by Western Digital, a long-time partner of the laptops-to-nuclear conglomerate's lucrative chips division, comes as uncertainty about the make-up of the groups bidding for Toshiba's crown jewel has increased.
Western Digital has been seen by some sources as crucial to successful deal, as it jointly operates a key flash-memory chip plant with Toshiba in western Japan.
But the two companies have been at loggerheads over the auction. Western Digital is pursuing an international arbitration claim that Toshiba has breached joint-venture contracts by entertaining outside bids.
New offer
Western Digital argues that the sale cannot proceed without its consent but the US firm will drop its claim if Toshiba agrees to the new offer, the source said on Saturday.
Toshiba is concerned an acquisition by Western Digital would run into antitrust objections from China and elsewhere as the US firm is the world's third-largest NAND producer behind South Korea's Samsung Electronics Co and Toshiba.
To counter those concerns, the Western Digital portion of the consortium's new offer will be in the form of a debt purchase whereas the US firm had previously been looking for an equity stake in Toshiba Memory, the source said.
The Japan-Western Digital consortium initially offered 1.6 trillion yen, sources have said. CEO Steve Milligan then raised the offer to close to 2 trillion yen on Friday in a meeting with Toshiba CEO Satoshi Tsunakawa, the source said on Saturday.