Heart diseases are becoming a big issue over the last few decades and many people die because of certain health problems.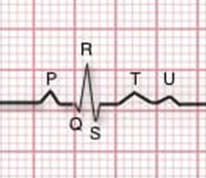 The AD8232 is a chip that measures the electrical activity of the heart. This electrical activity can be graphed as an ECG or Electrocardiogram. Electrocardiography is used to help diagnose various heart conditions.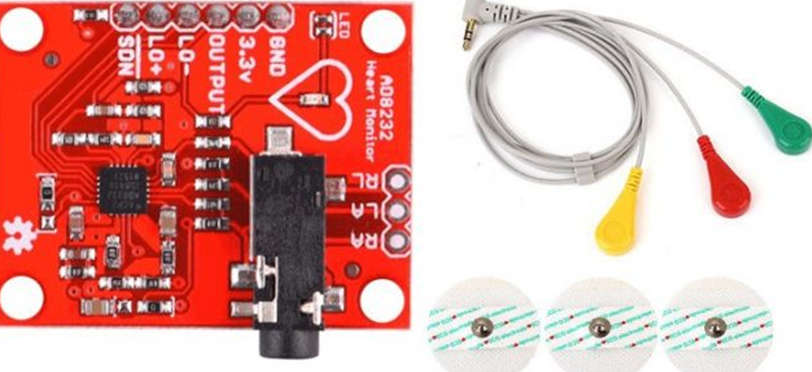 The AD8232 is a signal conditioning block for ECG.
It is designed to extract, amplify, and filter small biopotential signals in the presence of noisy conditions, such as those created by motion or remote electrode placement.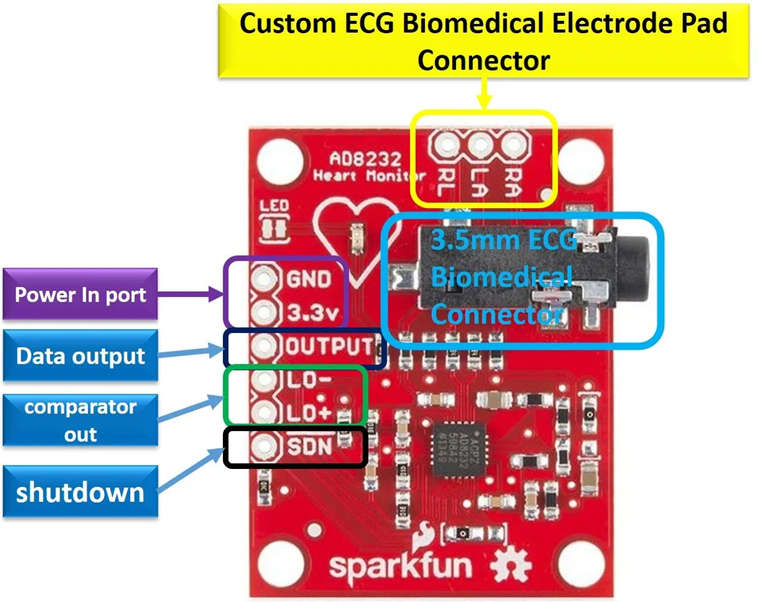 ECG module is powered by connecting a power supply of 3.3 V at power pins.
A set of biomedical electrodes connecting wires having 3 electrode pads at one end and a 3.5 mm male jack at the other end is used to carry the electrical activity of the heart to the AD8232 module.
3 sensors are connected at the left arm, right arm, and right leg as per the color scheme shown in the figure above.
The data received through the wires appear as an analog signal at the OUTPUT pin of module AD8232. This analog signal can be fed at the analog input pin of the microcontroller for further processing or visualization as a graph.
LO- and LO+ are connected to digital input pins of the microcontroller to check whether a sensor is connected or not.
~SDN is connected to the digital output pin of the microcontroller to activate the low power mode of module AD8232.
Applications of AD8232 ECG Sensor
Monitoring of heart and fitness activity.
Handy ECG.
Monitoring of remote health.
Used in gaming devices.
Acquisition of biopotential signal.
Biometrics.