A collision sensor is an electronic safety device that detects an impact via vibrations. Impact sensors are another name for collision sensors.
Collision sensors have traditionally been used to detect or "sense" an actual collision between a vehicle and any object. The term collision sensor is sometimes used to refer to a device that detects either an actual or impending collision in the field of robotics. If the device detects the possibility of a collision, it may issue a warning in some way to avoid a collision. To distinguish it from a collision sensor, a device specifically designed to prevent a collision is sometimes referred to as a collision avoidance sensor or an anti-collision sensor.
Collision sensors must detect collisions and convert them into usable signals in milliseconds or less. After a collision, the accelerating forces acting on the sensors can be as high as 100g (100 times the gravitational force of the Earth).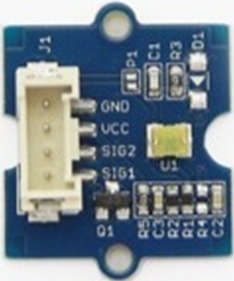 Working Principle of Collision Sensor
Collision sensors in less complex devices use a simple pressure switch connected to a surface that is prone to collisions. Accelerometers that measure gravitational force changes may also be used, with rapid changes and high forces indicating an impact from an unexpected collision.
Applications of Collision Sensor
Collision sensors are used in a variety of industries, including manufacturing and utilities. The sensors are also used in consumer goods, such as collision detection and avoidance systems in automobiles. Impact sensors are also used in many types of robots to protect products, tools, and the robot itself from damage.
Collision detection systems in manufacturing robotics not only register tool head impacts, but also absorb the shock and can reset the robot in its tool path. These functions translate to increased safety and real-world savings for manufacturers by preventing damage.