It is a small magnetic loop antenna used in AM broadcast transistor radios for medium & long waveband reception and RFID applications.
The ferrite rod antenna is designed with a rod or bar made of ferrites and includes a coil wound around the ferrite rod with the help of a variable tuning capacitor in the radio circuitry.

The antenna gives excellent results over shortwave frequencies when the antenna is made with a ferrite rod.
To concentrate the magnetic field of the radio waves the core helps and gives out a stronger signal than a similar-sized air core antenna.
Ferrod, ferrite rod aerial, or loop stick antenna is the other name for this antenna.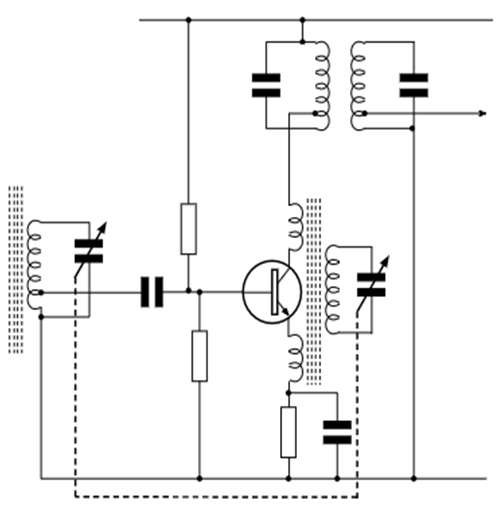 In the above diagram, the ferrite rod antenna is identified as the inductor and core at the input of the circuit.
The signal is passed through the transistor which acts as an RF amplifier, mixer, and also oscillator – forms the inductor assembly linking the emitter and collector.
The tuning capacitor is mechanically connected with the RF antenna ferrite rod tuning.
The signal reaches the IF transformer and the signal enters the IF or IF chain.
By using the ferrite material the ferrite rod antenna operates to "concentrate" the magnetic component of the radio waves through the pick-up coil.
This is conducted by the high permeability µ of the ferrite.
It means that the ferrite rod antenna has a much greater level of sensitivity than if the coil had been used on its own.
Advantages of Ferrite Rod Antenna
The ferrite rod antenna has a compact size.
Increase its demand for RFID applications.
Applications of Ferrite Rod Antenna
It is wireless applications in areas such as RFID.