Passive intermodulation can give rise to issues very hard to find – knowing what it is and how to look for it helps.
Passive intermodulation represents the intermodulation products generated when two or more signals move through a passive device with nonlinear properties.
Generally, nonlinear element causes because of the interaction of mechanical components.
It is an important issue within the cellular industry and it is extremely difficult to troubleshoot.
Passive intermodulation can create interference and will reduce receiver sensitivity or may even inhibit communication completely, in cell communication systems.
This interference can affect the cell as well as other nearby receivers.
The PIM requires two signals to be present.
The two signals involved are F1 and F2, then the intermodulation products can occur at frequencies of ± M ⋅ f1 ± N ⋅f2.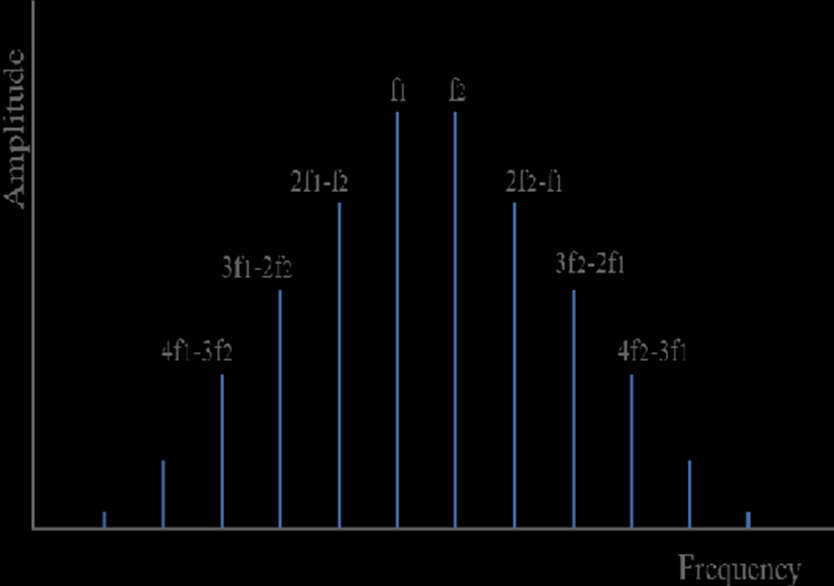 When referring to intermodulation products, the order of the products is often mentioned. This is the number of times a product within the output is multiplied, i.e. one that is generated by 2 x F1 – 1 x F2 would be a third order product, and 3 x F1 + 2 x F2 is a fifth order product, and so forth.
When two or more signals are present in a passive non-linear device or element, passive intermodulation takes place. To create new signals that are connected to the first ones, the signals will combine or multiply with one another.
Passive intermodulation, or PIM, is a phenomenon that typically affects elements that one would expect to function linearly.
PIM is typically not used to describe any mixing or multiplication of diode components in circuits because the mixing is typically desired and the diodes are expected to be present.
Instead, passive intermodulation often results from the erroneous creation of non-linearities; it can happen in connectors, switches, isolators, and other devices of a similar nature.
Here, oxidation or other factors could result in the production of a non linearity.
The passive intermodulation products brought on by non-linearity operate according to the exact same rules as desired modulation products in a mixer. It has been discovered that the different harmonics of the input frequencies combine to create products that can yet operate within the necessary operational spectrum.
Bolts were discovered to rust over time on high power transmitter towers, and the oxide would produce a non-linear junction that would cause passive intermodulation. The rusty bolt effect is occasionally used to describe the phenomenon.
PIM Classification
The observation indicates that PIM has three distinctive types, each with different characteristics and each requiring differing solutions. We choose to classify those types as design PIM, assembly PIM, and rusty bolt PIM.