Manufacturer of ultra-low-power bi-directional wireless mesh network modules doubles size of HQ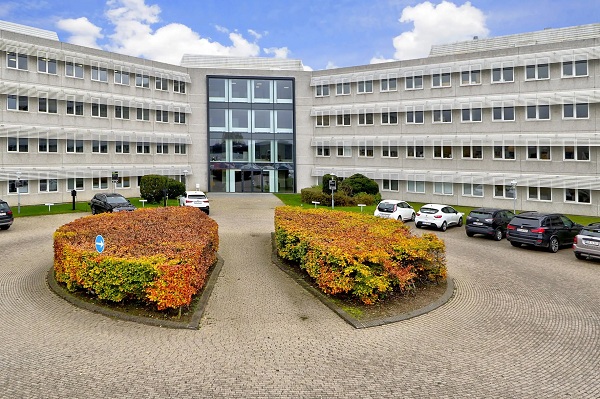 Copenhagen – June 13, 2023 – NeoCortec, manufacturer of ultra-low-power bi-directional wireless mesh network modules, has moved into a new headquarters just outside of Copenhagen, Denmark, effectively doubling the office and laboratory space available.
Comments CEO Thomas Steen Halkier: "We took advantage of a nearby facility which has just become available in order to give us space to grow and develop our capabilities. Our focus is on enabling smart buildings by providing a sensor networking platform technology that delivers the information that owners and users of public and commercial spaces need to make informed choices and implement energy-saving, secure premises management systems."
According to Fortune Business Insights, the European smart building market is projected to grow from $3.59 billion in 2021 to $11.20 billion in 2028 at a CAGR of 17.6% during the forecast period. More and more, sensors are being used to provide information to control environmental, occupancy and security functions. New buildings are simpler to facilitate with sensor networks because they can be incorporated at the initial planning stage. But still they need to be low power, simple to install and easy to maintain. Older premises provide additional challenges as it may be impractical to install long cabling runs or power. Scalability is another major concern that affects all plans.
NeoCortec develops a range of tiny modules that have an average power consumption as low as 20 microamps, meaning that modules can run for years on two AA batteries. Modules are simply positioned as required around a building or set of buildings. All nodes in a NeoMesh wireless network are equal – each can generate and transmit data. The protocol stack is almost infinitely expandable for most applications as up to 65K nodes are possible in one network. The technology is pre-certified and well-established. Cost efficient and easy to integrate, the modules suit a broad range of applications based on IoT and Cloud-based sensor networks, including smart building and smart workplace, metering, security, agriculture, transportation, industry 4.0, medical and food distribution.