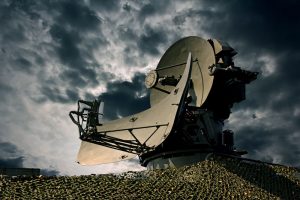 Wolfspeed, a division of Cree, is highlighting the role played by its GaN-on-SiC RF devices in military communications at MILCOM 2017.
Wolfspeed's RF devices support mobile military communications and counter-IED requirements, specifically in the design and development of more efficient broadband power amplifiers for military wireless communications and electronics warfare (EW) applications.
"Wolfspeed's GaN RF devices provide a key enabling technology for military systems designed to counter the threat from improvised explosive devices (IEDs) on the battlefield, delivering a combination of power and efficiency performance that cannot be achieved with any other competing technology," said Jim Milligan, VP, RF and Microwave Products.
Wolfspeed is a silver sponsor of the MILCOM 2017, a conference for military communications professionals involved in command, control, communications, computing, intelligence, surveillance and reconnaissance (C4ISR) systems, scheduled for October 23 – 25, 2017 in Baltimore, MD.
Wolfspeed engineers will be demonstrating their latest best-in-class GaN-on-SiC devices for an extensive range of RF power amplifier applications for military communications systems and electronic warfare systems, as well as the company's GaN-on-SiC foundry services.