Samsung Electronics is likely to be ranked No. 1 in the world in terms of sales for the first time in history, overtaking Intel, which has taken the top spot for 24 years. Samsung is the world's biggest player in the memory semiconductor sector but has remained second in the overall semiconductor sector, including system semiconductors.
According to U.S. market research firm IC Insights on May 2, Samsung Electronics is expected to become the world's largest semiconductor company from the second quarter this year due to the rise in memory chip prices, such as DRAM and NAND flash chips.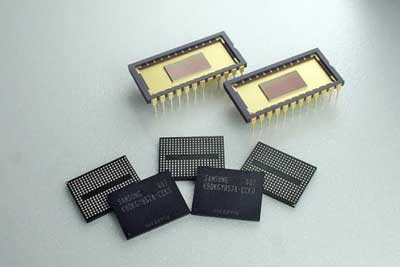 Intel has been the world's largest semiconductor company in the last 24 years after it dominated the CPU market from 1993. Intel took the top spot in the system semiconductor sector, while Samsung ranked first in the memory semiconductor sector.
IC Insights said that the sales revenue of Samsung's semiconductor division would reach US$14.94 billion (16.9 trillion won) in the second quarter, overtaking US$14.4 billion (16.3 trillion won) of Intel over the same period.
When the IC Insights' prediction come true, Samsung Electronics will be ranked No. 1 in the world in terms of sales in 34 years after the company entered the semiconductor market in 1983. The company recorded 15.66 trillion won (US$13.82 billion) in chip sales and 6.31 trillion won (US$5.57 billion) in operating profit in the first quarter. Both the sales and operating profit reached an all-time high compared to previous quarterly figures. Market experts predicted that Samsung Electronics' overall operating profits, including semiconductors and displays, this year would total 50 trillion won (US$44.13 billion).