Avnet Silica generates more than 50% of Micron's 2020 demand creation revenue across EMEA distribution network
Brussels, Belgium, 31st March 2021– Avnet Silica, an Avnet company (NASDAQ: AVT), has been awarded 'Best Demand Creation Distributor in EMEA 2020' by Micron Technology, an industry leader in innovative memory and storage technologies. During the 2020 fiscal year, Avnet Silica generated more than 50% of Micron's demand creation revenue across its distribution network in EMEA.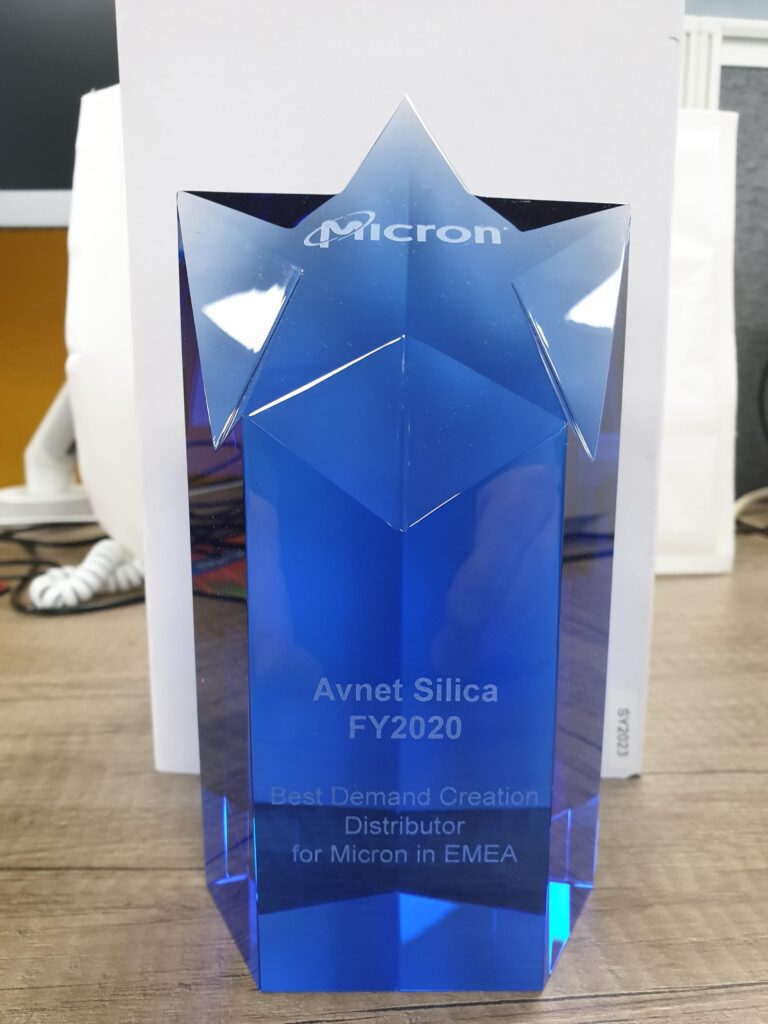 Avnet Silica distributes a broad portfolio of high-performance Micron memory and storage products designed for application in diverse industries such as factory automation, automotive, surveillance, M2M, retail, digital signage, smart grid, transportation, healthcare, and aerospace and defence. The latest product introductions include DDR5 SDRAM, industrial- and automotive-grade solid state drives, microSD cards, and NOR flash memory devices.
"This recognition from an industry leader in memory and storage systems is an honour and testament to our technical and commercial teams at Avnet Silica, who are working diligently to introduce the many advantages of Micron's world-class technology to customers across the EMEA region," said Laurence Dellicott, Director Supplier Management Avnet Silica.