The Barrier Injection Transit Time diode OR BARITT diode, bears many similarities to the more widely used IMPATT diode. The BARITT diode uses injection and transit-time properties of minority carriers to produce a negative resistance at microwave frequencies. The BARITT is similar to the IMPATT, but the main variation is that the BARITT diode uses thermionic emission rather than avalanche multiplication.
This diode is used in the microwave signal generation like the more common IMPATT diode and also this diode is frequently used in burglar alarms and where it can simply create a simple microwave signal with a comparatively low noise level.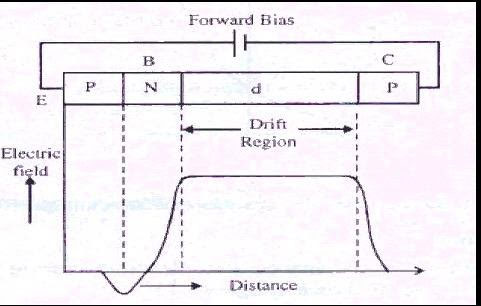 One of the main advantages of using this kind of emission is that the procedure is less noisy. As a result, the BARITT diode doesn't experience from the similar noise levels like an IMPATT. Basically the BARITT diode comprises of two diodes, which are placed back to back. Whenever potential is applied across the device, most of the potential drop happens across the reverse biased diode. If the voltage is then enlarged until the ends of the depletion area meet, then a state known as punch through happens.