14 Basic Electronic and Electrical Components
Resistors
Capacitors
Light Emitting Diode (LED)
Transistors
Inductors
Integrated Circuit (IC)
Circuit Breaker
Fuse
Switch
Transformer
Electrical Wires & Power Cables
Battery
Relay
Motor
Resistors:
The resistor is the first component you should be aware of. It is fairly simple to assume that a resistor, as the name implies, will resist the flow of electricity through it, and you would be correct! A resistor is required in any situation where the flow of current must be controlled at a specific level.
Here are two scenarios that will help you understand what a resistor does. In both cases, we will activate an LED.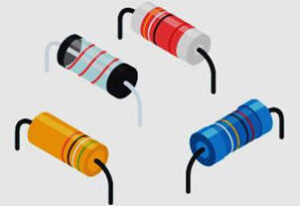 Capacitors:
If a resistor is analogous to a cushion used to control the flow of electricity, capacitors are analogous to small rechargeable batteries that store small amounts of charge. Capacitors perform two functions at the same time.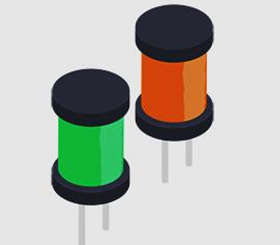 Light Emitting Diode (LED):
LEDs were mentioned briefly while discussing "Resistors." LEDs are similar to bulbs, except that they are extremely dependable. They can be found on nearly every appliance in your home that has an indicator light. A typical LED bulb can last for decades without showing signs of wear.
They are used to indicate the state of current at any point in a circuit because they are so reliable. With these light-based indicators, checking the output voltage or current on a circuit becomes much easier.
Transistors:
Resistors, capacitors, and LEDs are the fundamental components of electrical circuits. Let us now discuss the first complicated component – the transistor. Transistors, for example, are used to construct complex electrical systems such as amplifiers. Consider a switch to help you understand transistors. A basic switch has two states: "on" and "off." The position of the switch, which is changed manually, controls these.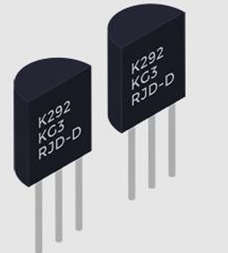 Inductors:
Inductors are just as difficult to understand as transistors. Inductors, like transistors, are used to construct complex electrical systems. Inductors, on the other hand, are essentially coils of wire wound around other components, as opposed to transistors. They serve as filters.
Inductors are the least likely of all the electrical components mentioned on this page to be used in basic circuit designs. Nonetheless, depending on the project at hand, inductors may be used in the circuit's design.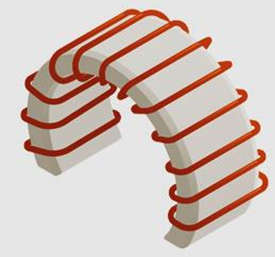 Integrated Circuit (IC):
Integrated circuits are electrical components that combine or integrate a variety of electrical components, including the ones listed above. One integrated circuit can function as a transistor, while another can function as a resistor.
An integrated circuit (IC) is a ready-made chip that you can use to complete your project without having to use a lot of single transistors or capacitors. As you progress from basic components to integrated circuits, you will notice that using ICs for your entire project is almost always easier than using individual components.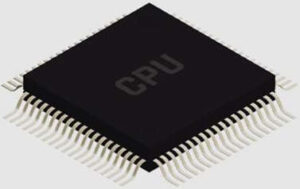 Circuit Breaker:
A circuit breaker is a crucial mechanical switching device that safeguards your electrical equipment against short circuits and power surges. It detects a faulty condition and prevents harmful current flow from reaching the sockets. Every circuit breaker has two coils: one that closes the circuit and one that trips the circuit.
A circuit breaker has two types of contacts. One is a moving connection that makes and breaks the circuit using stored energies. Another type is fixed contact, which consists of a spring that holds the moving contact after it has closed.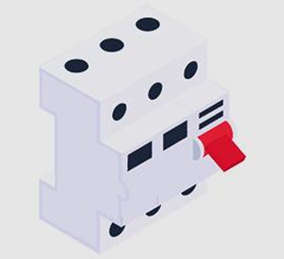 Fuse:
Fuse is a circuit breaker's best friend because it assists the breaker in protecting electric equipment from power overload. The fuse is the wire that becomes heated and damaged when the circuit is subjected to a power surge. The current is stopped in this manner.
It is available in a variety of sizes to accommodate varying currents. Metal-fuse elements, a support body, contacts, and a connection are the main components of a standard fuse. Alloy, copper, aluminum, zinc, silver, and other metals can be used to create metal-fuse elements.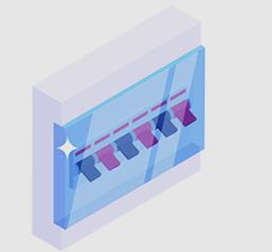 Switch:
Yes! We've all heard of a switch! Let us now look at its technical definition. A switch's primary functions as a device are to break current, interrupt current, and supply current from one conductor to another. This task is carried out using the "on and off" mechanism. A switch is classified into four types.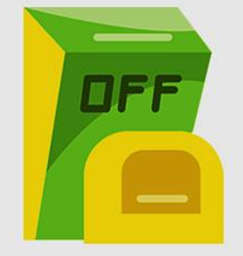 Transformer:
It is an electric device that modifies the levels of alternating current (AC). It is made up of two wire coils connected by an iron core. The transformer converts electric energy from one circuit to another by using mutual induction of two windings. It also converts power between circuits with varying voltage levels while maintaining the frequency.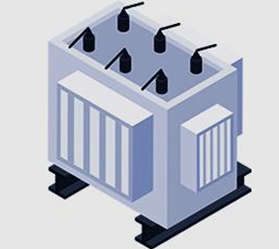 Electrical Wires & Power Cables:
It is nearly impossible to construct an electrical structure without the use of electrical wires and cables. Electrical wires perform the task of connecting a device to a power source via cables. Wires are required to install any device, whether it is a switch, socket, LED, or anything else.
An electrical power cable is formed when multiple electrical wires are bundled or run side by side for the transmission and distribution of electrical current. When overhead lines cannot be used, electrical cables are used to transmit high voltage current. A cable is made up of three main components: a conductor, a sheath, and a dielectric.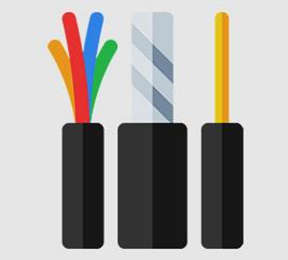 Battery:
Through electrochemical cells, batteries provide electric power. Each cell contains an anode (-), a cathode (+), and an electrolyte. It operates on the electrochemical reaction principle, with the cells generating an electron flow via a chemical reaction. Batteries, in layman's terms, are portable containers that store electrical potential energy.
Your Xbox controller and mobile phones would have been tethered to a charger all day if not for batteries. A battery contains two types of cells: primary rechargeable cells and secondary non-rechargeable cells.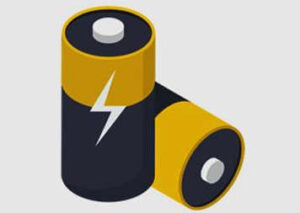 Relay:
Previously, relays served as amplifiers in long-distance telegraph circuits. Relay evolved to serve more functions in the technology and telephone exchange sectors. They are electromechanical switches that control the circuit with low-power signals.
An armature, a spring, an electromagnet, and a series of electrical contacts are its essential components. Instead of electric connections, the circuits inside a relay use magnetic ones.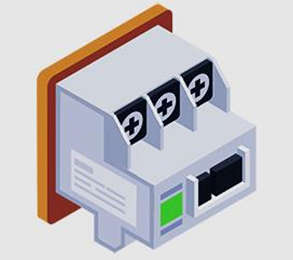 Motor:
Motors are devices that convert electrical energy into mechanical energy. It is made up of a stator, a conduit box, an eye bolt, a rotor, an enclosure, and bearings. Motors are more energy efficient than their pneumatic and hydraulic counterparts. As a result, it is the most common component in all electrical machinery.