RF amplifier envelope tracking is an innovative technique to improve the efficiency of RF power amplifiers – it is widely used in Smartphone and other applications where amplifier efficiency is key.
It is a technique that has been used to improve the efficiency of RF power amplifiers.
Basically this systems supply the required supply voltage and no more to the RF power amplifier.
Thus the power dissipation is reduced.
An envelope tracking is used to enhance the efficiency of a power amplifier used in wireless systems.
In this method, the amplitude envelope of the RF signal is tracked and the bias voltage is adjusted accordingly to ensure that the PA operates with maximum efficiency at any instantaneous power level.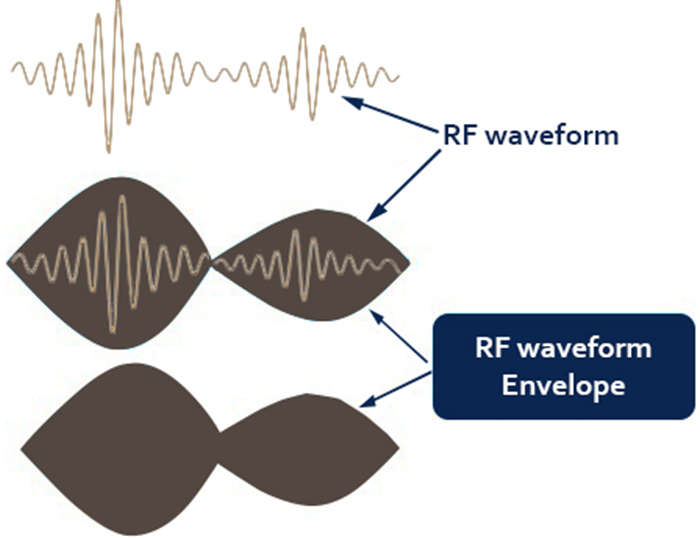 It employs a system whereby the amplitude envelope of the signal is tracked and utilized by the amplifier.
By using this method the power supply voltage applied to the power amplifier is constantly adjusted to ensure that the amplifier is operating at peak efficiency for the given instantaneous output power requirements.
Basic Concept of Envelope Tracking
Envelope tracking technology is one method that can be applied to increase the performance levels of RF amplifiers.
As the name suggests, envelope tracking uses a system in which the amplifier tracks and makes use of the signal's amplitude envelope.
Ensuring that the power amplifier is running at its most effective level for the specified instantaneous output power requirements requires continuously adjusting the power supply voltage provided to the amplifier. This is done using envelope tracking.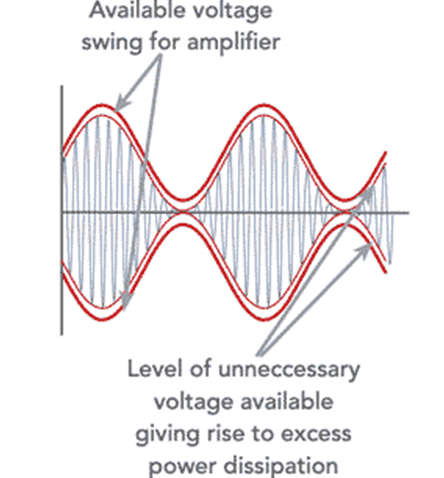 A power supply that supplies the line voltage for the RF power amplifier will be driven by an envelope tracking system using the envelope that appears at the power amplifier's input.
This is modified to make sure that it accurately monitors the signal's amplitude.
The supply needs to be just enough to cover the RF amplifier's requirements while tracking the necessary voltage.
In order to prevent the amplifier from going into compression and distorting the signal, it must track the necessary voltage. The final amplifier will be able to disperse heat and use power considerably more efficiently in this fashion.
Advantages of Envelope Tracking
Provides the best performance at all power levels.
Permits broadband operation.
Provides additional advantages in terms of operation into mismatched loads, etc.
Disadvantages of Envelope Tracking
Envelope tracking requires a very fast – high bandwidth – power supply.
Requires accurate envelope signal for power supply.
Applications of Envelope Tracking
It is used in RF power amplifier efficiency is an issue. It has been used on everything from AM broadcast transmitters to areas like cellular communications systems and in particular smartphones.