It is generally associated with HF transmitters and receivers used for radio communication and other applications.
It is an antenna element that meets the feeder, or within the feeder near to the transmitter.
The main aim is to ensure that the antenna system impedance matches that of the transmitter or receiver and by that means the optimum performance is achieved.
The ATU enables this to be achieved and correspondingly, it is an essential part of many radio communication stations used for broadcast, commercial, military, and ham radio.
This antenna unit is a key element of many ham radio and professional transmitting and receiving HF radio communication stations.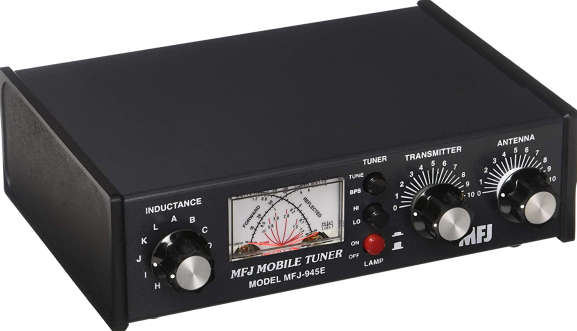 It is a device that is inserted between a radio transmitter and its antenna when properly adjusted or tuned to improve power transfer by matching the impedance of the radio to the impedance of the end of the feed line connecting the antenna to the transmitter.
The various names are used for this device: matching network, (antenna) impedance matching unit, matchbox, trans match, antenna match, antenna tuning unit (ATU), antenna coupler, feed line coupler.
Any HF radio communications system must have antenna tuners as a basic piece of hardware.
Antenna tuners are typically not necessary due to the types of antennas and procedures employed, even though the concepts still apply at VHF and higher.
Whether a low-power or high-power transmitter is used for HF, antenna tuners allow the maximum amount of power to be delivered into the antenna.
As a result, antenna tuners are frequently used for broadcasting, monitoring, and a wide range of other HF radio applications, as well as for all types of two-way radio communication.
An antenna tuner, also known as an antenna tuning unit, is a system of adjustable inductors and capacitors that may be adjusted to counteract the effects of the antenna's inductive and capacitive elements in order to make the antenna appear as a resistive load of 50 ohms.
Antenna tuners can be built using a variety of circuits, each with unique characteristics.
They come in a variety of forms, from straightforward L designs with an inductor and a capacitor to those with more parts.
There are four L networks that are utilized more frequently than the others, despite the fact that there are theoretically eight possible L networks that can be used.