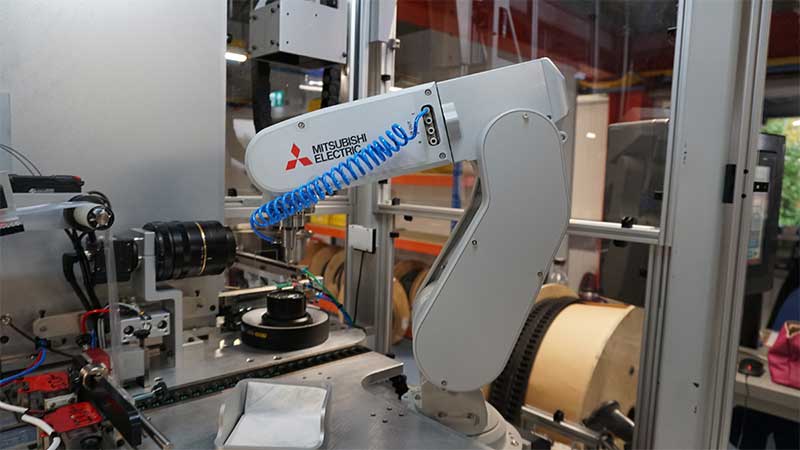 Portsmouth, UK, 3 December 2019 – Harwin continues to show its credentials in respect to the further promotion of science, technology, engineering and mathematics (STEM) to younger generations. In order to ensure that students attending Havant & South Downs College (HSDC) have access to the hardware necessary to support their ongoing education, it is donating a state-of-the-art robot arm – a package worth more than £30,000.
In September 2018, in association with HSDC, the company established the Harwin Academy with the primary aim of offering school leavers a more effective route into the engineering profession. After completing the two-year course, students receive an internationally recognised qualification, plus the option to then join Harwin's very well regarded apprentice scheme.
The robot arm that Harwin Academy students will be working with is an RV-FR from Mitsubishi Electric. With a 504mm maximum reach radius, this highly dynamic servo motor-driven articulated unit supports motion across 6 axes. Incorporation of absolute encoder technology allows for accurate positioning and the highest degree of operational repeatability. This robot arm is predominantly intended for tasks like the inspection and assembly of small component parts. Weighing 3kg, it is easy to transport between different classrooms on the HSDC campus.
"I believe Britain's future place in the world depends on our ability to advance our skills in robotics and artificial intelligence. It is critical that current engineering students are trained in computer coding and robotics to meet the future challenges that are facing this country," said Harwin Chairman, Damon de Laszlo, during the presentation ceremony.