In the evolution of digital communication tech, 5G is just around the corner. Yet, despite its more recent applications in the industry, the technology itself has a surprisingly long history, one rooted in India. And thanks to the critical contributions of Sir Jagadish Chandra Bose, the world will reap the benefits of 5G Internet very soon!
SIR JAGADISH CHANDRA BOSE PIONEERED RESEARCH IN MILLIMETRE WAVE COMMUNICATION EVEN BEFORE THE INVENTION OF THE RADIO IN 1895
Italian inventor Guglielmo Marconi is credited with first inventing the telegraph in 1895, a device that used what we now know as radio waves to send an electromagnetic signal across distance. However, at the same time that Marconi was pioneering the first commercial use of telegraphy as a communication, Indian polymath Sir Jagadish Chandra Bose was working to understand the nature of the phenomenon.
Born on 30 November, 1858, at Mymensingh — which is now in modern day Bangladesh — Sir Jagadish Chandra Bose attended Cambridge after studying physics at Calcutta University. He was the first to demonstrate radio communication with millimetre wavelengths, which fall in the 30GHz to 300GHz spectrum.
Bose's outstanding contributions in the field are now finally getting him the recognition he deserves, as his studies form the basis of the evolving 5G internet standard.
"I take a lot of inspiration from Bengal and Kolkata because it is here that radio communication was born," said Ramjee Prasad, professor of Future Technologies for Business Ecosystem Innovation, Aarhus University, Denmark, on the sidelines of the IEEE International 5G Summit in Kolkata last week. "The millimetre wave that J C Bose worked on is the backbone of developing 5G. Marconi and Russian scientists Alexander Stepanovich Popov, who were also conducting similar experiments, were working with much lower frequencies. In fact, the technology that Marconi used was developed by Bose."
The Institute of Electrical and Electronics Engineers (IEEE), the largest international body dedicated to advancement of technology, has recognised Bose's 1895 experiment demonstrating short-wave communication as a milestone achievement nearly 120 years later. Bose generated 5mm electromagnetic waves, 60GHz, before instruments even evolved to measure frequencies that low.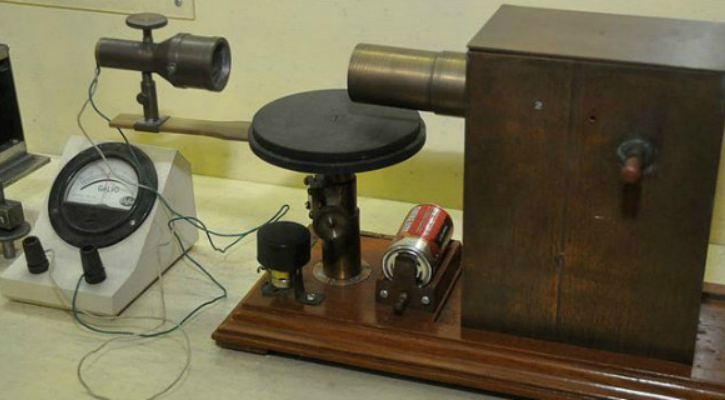 "In the scientific community, Bose is now gaining recognition as the father of radio science and semiconductors technology," remarked Suvra Sekhar Das, associate professor at the GS Sanyal School of Telecommunication at IIT-Kharagpur. "His experiments in the early 1890's and early 1900's with millimetre wave radio frequencies were much ahead of his time — so much so that the time has only come now. While advancement in semiconductor technology led to smartphones, millimetre wave communication technology may bring about a more wirelessly connected world tomorrow."
Bose's millimetre waves have found applications in a variety of fields since their discovery over a century ago — they're used in everything from radio telescopes to radar and, more recently, for collision-warning systems and cruise control in modern day cars. "Bose was a giant who worked single-handedly at the Presidency College laboratory, overcoming racial discrimination, lack of funding and equipment," said Debasish Datta, professor of electronics and electrical communication engineering at IIT-Kharagpur. "Bose's experiment was proof of concept. The application happened much later. Now, both of them have to happen simultaneously."