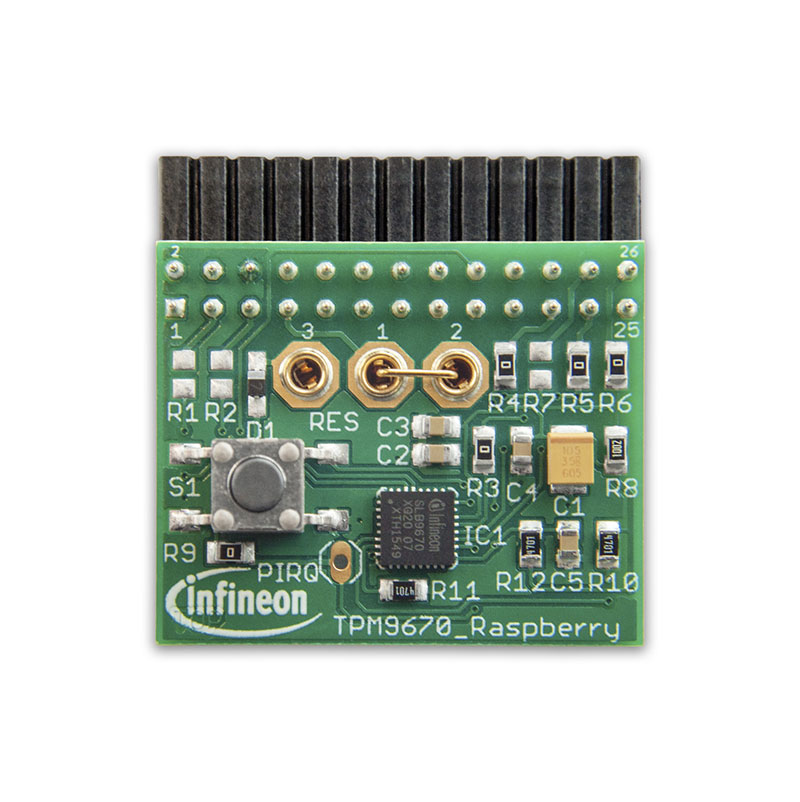 Infineon strengthens its solution offering for cloud applications as Advanced Technology Partner to Amazon Web Services
Munich, Germany – 21 May 2019 – Infineon Technologies AG (FSE: IFX / OTCQX: IFNNY) has been named Advanced Technology Partner to Amazon Web Services (AWS), one of the world's leading public cloud service providers. With its solutions offering, Infineon enables IoT device makers to fully and securely develop and integrate their product solutions into the AWS cloud.
Infineon's security and microcontroller solutions have successfully passed multiple validations for Amazon FreeRTOS and AWS Greengrass IoT Core. They are available now for purchase as IoT developer boards through the AWS Partner Device Catalog:
OPTIGA™ Trusted Platform Module for secured zero touch edge device provisioning to the AWS Greengrass IoT SW platform.
XMC4800 Ethercat WIFI connectivity kit to enable easy and secured use of new generation sensors featuring new AI functionalities provided by AWS through their cloud services.
OPTIGA™ Trust X for enhanced security for IoT devices
Infineon's sensors, microcontrollers and security controllers allow connected devices to sense, compute and secure data streams for intelligent, efficient aggregation and analysis be it on premise or in the cloud. With its hardware components, Infineon provides an open source software environment for customers to easily develop and integrate their IoT device solutions with cloud connected services.
IoT Security Circle – Protecting data and digital identities is key
Protecting digital identities is key for running data-sensitive applications in machine-to-machine and cloud communication. A chain of trust using hardware-based security anchors protects digital identities and keys from logical and physical attacks. It also helps to securely connect IoT end nodes such as connected production machinery or surveillance cameras with dedicated on-premises edge platforms and cloud servers.
To meet the requirements of various industries, Infineon and the members of the Infineon Security Partner Network (ISPN) develop tailored security solutions based on chip technology. At the 3 rd IoT Security Circle taking place in Munich on 28 May 2019, Infineon and its partners will be presenting state-of-the-art cloud solutions for a multitude of IoT applications, from automotive to industrial to mobile applications. Further information on this cloud security-centric conference is available at www.infineon.com/iot-security-circle