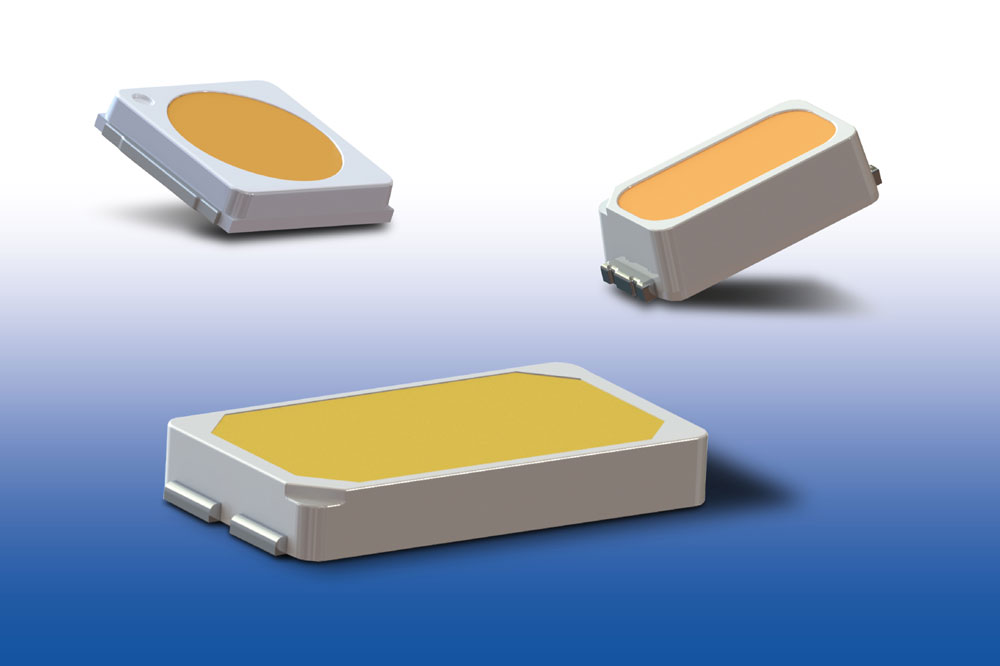 Plessey has extended its LED product portfolio into a variety of mid-power LED packages. Called MIDION, the new range includes products with efficacies up to 210 Lm/W, modules with zero flicker and LED components at 90 CRI.
All lumen maintenance is certified to LM-80 and offered in standard colour temperatures for all general lighting applications. Available throughout the portfolio are various high CRI, high-voltage, super-efficient, and three-step MacAdam ellipse (SCDM) as standard and single-step MacAdam ellipse (SCDM) reels available on request.
"We are very excited about the launch of the MIDION product range which augments and enhances our existing LUCIAN range of high power LED products. Plessey has established itself as a credible European-based manufacturer of LEDs with best in class performance and competitive pricing. Our new extended offering of mid-power LEDs enables us to address an even wider range of lighting applications," said Giuliano Cassataro, Plessey's sales director.
The MIDION range features the ultra-small dotLED plus variants of the industry standard 2835, 3014, 3030, 5050, and 5630 PLCC packages. The series spans colour temperatures from 2700–6500 K with nominal flux levels from 20-140 lm and a typical viewing angle of 120 degrees.