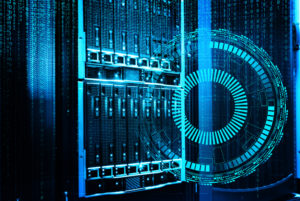 POET Technologies, a US developer of optoelectronic devices for data communications and telecoms, has announced that its subsidiary, DenseLight Semiconductors, will start sampling high-power, continuous wave 1310nm Distributed Feedback (DFB) lasers for 100G silicon photonics applications early in Q4 2017.
Also within this time frame, DenseLight will begin sampling long wavelength 1650nm DFB lasers for test and measurement, optical time domain teflectometry (OTDR) and photonics/biomedical sensing.
This series of DFB lasers are based on DenseLight's proprietary InP Multiple Quantum Well (MQW) technology, manufactured in the company's cleanroom facility in Singapore. They are the latest addition to the product portfolio, which currently consists of Super Luminescent LEDs (SLEDs), Gain Chips, narrow nine width Fibre Bragg Grating (FBG) lasers and Integrated Light modules.
With the ever-growing demand for more bandwidth, datacentre operators are actively deploying low-cost, scalable, single mode optics-based 100G transceiver solutions. Furthermore, the growing demand for bandwidth is driving the need for companies to deploy Test & Measurement systems that monitor the quality of networks. In response to increasing customer requests, DenseLight has added a range of uncooled DFB lasers to its product portfolio starting with high-power 1310nm lasers for silicon photonics applications and 1650nm lasers for test and measurement applications.
DenseLight will introduce these lasers in either chip form or in multiple packaged configurations, offering optimum performance in a range of demanding applications, including data communications, OTDR, distributed acoustic sensing (DAS) and spectroscopy (chemical and gas) detection.
The initial samples are expected to be at 1310nm and 1650nm, followed by 1625nm. Other standard wavelength ranges between 1270nm and 1670nm are expected to be available soon thereafter. The high-power continuous wave 1310nm DFBs are expected to generate peak power levels of 60mW across temperature, which is required for today's 100G Silicon Photonics applications.
New board appointment
POET has also announced the appointment of Jean-Louis Malinge to its board of directors. Concurrently, Ajit Manocha, who served on the board since July 2014, has resigned to devote his time to his new position as president and CEO of SEMI, a global industry organissation, while remaining engaged with POET as a strategic advisor.
Jean-Louis currently serves as partner with ARCH Venture Partners, an early-stage venture capital firm with nearly $2 billion under management. Additionally, he also serves as a managing director for YADAIS, a consulting firm in the photonics and telecommunications industries, and is a board member of EGIDE SA, which designs, manufactures and sells hermetic packages for the protection and interconnection of several types of electronic and photonic chips.
Prior to his consulting and venture capital engagements, Jean-Louis served as the CEO of Kotura, a silicon photonics company that designed and manufactured CMOS optical components, until he sold the company in 2013 for $82 million to Mellanox. Previous to Kotura, he worked for more than 15 years at Corning, an optical, display and advanced materials technologies firm, where he held various executive positions including vice president of optical networking components.
Jean-Louis Malinge holds a Masters Degree in Physics from Institut National des Sciences Appliquées in Rennes, France along with an Executive MBA from the MIT Sloan School in Boston.