Renesas Electronics Corp said on Tuesday it will provide semiconductors for self-driving carsthat Japanese automaker Toyota Motor Corp plans to bring to market in 2020.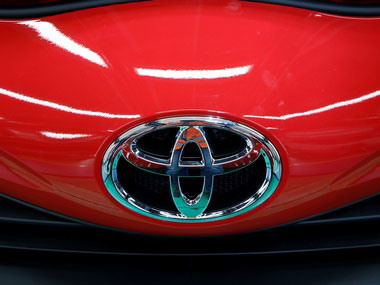 The first chip will provide "highly accurate intelligence on the vehicle's position within its environment" and will also make "real-time decisions on vehicle control and active safety maneuvers based on sensor data," Renesas said.
The second chip, called RH850, will "control driving, steering, and braking functions based on the judgments" made by the R-Car system-on-chip.
Fully self-driving vehicles are expected to hit the market in a limited form by around 2020. US automakers General Motors Co and rival Ford Motor Co have both publicly stated that they aim to have fully self-driving cars on sale by 2021.
Renesas' chips will be used with an engine control unit that will be provided by Denso Corp, Toyota's largest supplier.
"We are partnering with Denso and Renesas, who bring superior technology and expertise to this project, with the aim to accelerate the development of autonomous-driving vehicles and encourage early adoption," Ken Koibuchi, Executive General Manager at Toyota Motor Corporation, said in a statement.