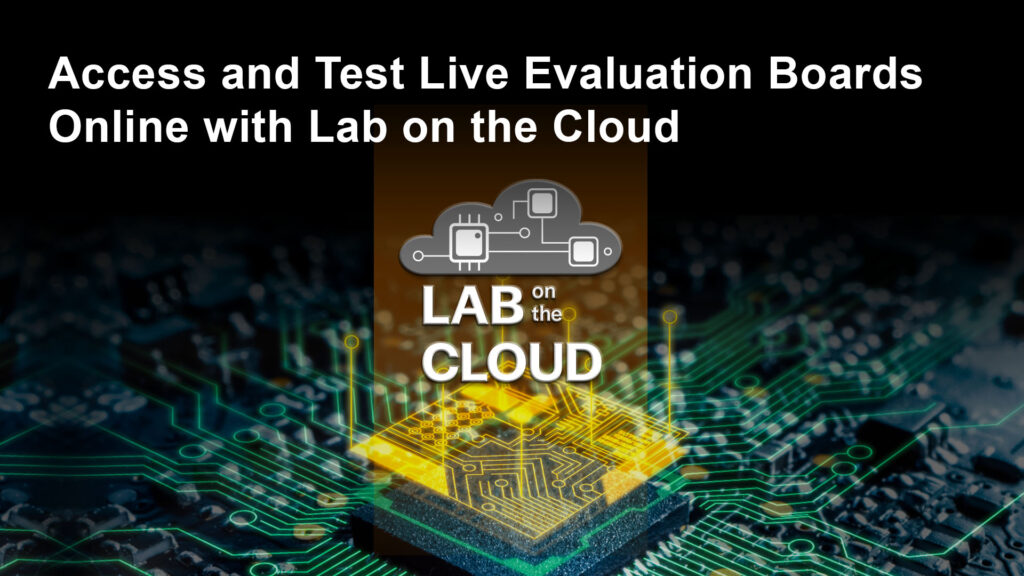 Designers Can Configure Evaluation Boards Remotely Through an Intuitive GUI
TOKYO, Japan ― Renesas Electronics Corporation (TSE:6723), a premier supplier of advanced semiconductor solutions, today announced its new "Lab on the Cloud" environment where Renesas solutions, including popular evaluation boards, winning combinations and software, are hosted in a remote lab that customers can access and test online. The Lab on the Cloud is accessible at www.renesas.com/labonthecloud.
The Lab on the Cloud provides users with quick access to Renesas solutions before they receive a physical board or start a design. Boards are configured in a remote lab connected to the cloud and users access the boards through an intuitive GUI. Live video of each board allows users to test, monitor, and measure results instantly. The Lab on the Cloud environment utilizes a platform developed by Tenxer Technologies, and provides 24/7 access to, along with online support for, Renesas solutions.
"Renesas recognizes the digital environment is rapidly evolving, and our goal is to be at the forefront of it," said Chris Allexandre, Senior Vice President of Renesas' IoT and Infrastructure Business Unit. "We believe our Lab on the Cloud environment will be game changing for customers. By providing instant access to design tools, which typically take days or weeks to procure in hand, our customers can shorten their test time and, ultimately, time to market."
Lab on the Cloud Boards Available Today
Renesas is initially providing access to 9 popular evaluation boards in the Lab on the Cloud environment, with more becoming available in the coming months.
MPPT-Based Solar Battery Charger
USB-PD with Turbo Boost
Buck-Boost Last Gasp Power Supply for Energy Meter
Standard 4-20mA Loop – Industrial Receiver
Arduino Shield Sensor Board
Scalable HMI SMARC SoM with AI
1PH Static Energy Meter
Digital Illuminometer
Ultra-Low Power MCU RE Family
About Renesas' Winning Combinations
Renesas' complementary product portfolios of Analog + Power + Embedded Processing (MCUs and SOCs) work together to deliver comprehensive solutions. Our product experts have developed "Winning Combinations," compelling product combinations that help our customers accelerate their designs and get to market faster. These portfolio combinations focus on verticals including industrial, infrastructure, automotive, and consumer segments to service more customers and partners worldwide. See our more than 200 Winning Combinations at: www.renesas.com/WIN