It's no secret that 2017 has been the year of the tech stock. For better or worse, the most talked about companies on Wall Street, and many of our biggest winners so far, belong to the sector that is responsible for money-making trends like cloud computing, the Internet of Things, and artificial intelligence.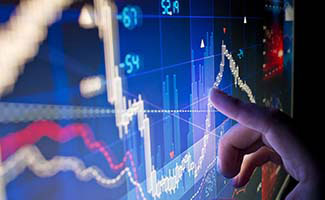 And it's not just the emerging trends that are helping tech stocks dominate the markets this year. In fact, one of the technology sector's hottest stories has been Apple's AAPLupcoming iPhone 8, a device that promises to revolutionize the smartphone market but is, at the end of the day, a familiar consumer electronics product (also read: Apple News: iPhone 8 Delayed ).
Nevertheless, excitement throughout the industry is at an all-time high, and the investors, analysts, and consumers of the world all appear to be ready for the intersection of our traditional tech products and the variety of growing new markets out there.
The approach of this intersection puts several key tech industries in the spotlight. For one, we are looking towards the manufacturers of the internal technologies–the semiconductor makers–that promise to power the next generation of devices.
But we also have to look at the software industry, a space that faces a bit of an identity crisis as the global consumer shifts away from the personal computer and towards an ever-connected, mobile-first world.
Interestingly enough, the semiconductor and software industries are among the top performing groups this year, and year-to-date gains in both categories are outpacing those of the S&P 500.
So which tech industry is hotter right now, and as Q2 earnings season rages on, which one should investors target for earnings-based gains? Let's take a closer look.
Head-to-Head
In an effort to account for the most specific of market conditions, the Zacks Industry Rank breaks things down into much smaller categories. For instance, there are more than 250 total industries within our "Computer and Technology" sector, including about a dozen or so that could be considered to fall into a more general semiconductor industry.
To make this head-to-head comparison as fair as possible, we'll look at the several of the relevant industry categories today. On the software side,we'll include data from the "Business – Software Services," "Internet – Software And Services," and "Computer – Software" categories. For the semis, we'll focus on the "Electronics – Semiconductors" and "Semiconductor – General" industries.
If we take a quick average of the gains seen across these software categories, we find that their year-to-date growth comes out to about 26%. This slightly outpaces the 22.8% average growth we've seen in our chosen semiconductor industries.
While this certainly doesn't paint the entire picture, this small snapshot does reveal something interesting: despite a focus on semiconductors, other tech industries, including software, have been doing great this year. This sample of software companies has the edge, but both of these categories are significantly outpacing the S&P 500's modest 6% growth so far this year.
Earnings Outlook
So far, five of our chosen software companies have reported earnings, and all five have surpassed estimates. There haven't been any reports released yet in our semiconductors categories, but we're obviously just getting started on Q2 earnings season.
Overall, the selected semiconductor categories are expected to post an average of 40% earnings growth this fiscal year. This compares quite favorably to the projected EPS growth of 15.4% that we are anticipating from our software industries.
This discrepancy underscores the difference between the makeup of these two industries, with semiconductor manufacturers witnessing strong growth in profits and sales and software providers stuck in a strange middle ground of flat earnings or even losses.
In short, software companies are carrying a surprising amount of momentum into this earnings season, while semiconductor makers continue to have exciting, high-growth prospects.
Today's Stocks from Zacks' Hottest Strategies
It's hard to believe, even for us at Zacks. But while the market gained +18.8% from 2016 – Q1 2017, our top stock-picking screens have returned +157.0%, +128.0%, +97.8%, +94.7%, and +90.2% respectively.                                                                                                                                                                                                                                                                                                          And this outperformance has not just been a recent phenomenon. Over the years it has been remarkably consistent. From 2000 – Q1 2017, the composite yearly average gain for these strategies has beaten the market more than 11X over. Maybe even more remarkable is the fact that we're willing to share their latest stocks with you without cost or obligation.
Want the latest recommendations from Zacks Investment Research? Today, you can download 7 Best Stocks for the Next 30 Days.