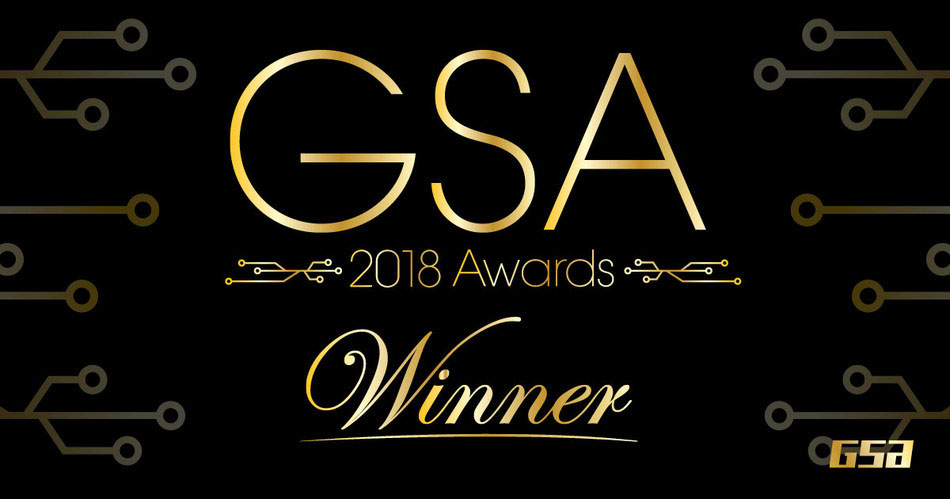 AUSTIN, Texas, Dec. 10, 2018 /PRNewswire/ — Silicon Labs (NASDAQ: SLAB), a leading provider of silicon, software and solutions for a smarter, more connected world, won the Global Semiconductor Alliance's (GSA) award for Most Respected Public Semiconductor Company Achieving $500 Million to $1 Billion in Annual Sales. Silicon Labs received the prestigious industry award at the 2018 GSA Awards Dinner Celebration held on Dec. 6 in Santa Clara, CA.
"Winning the GSA award for the fourth year in a row culminates a tremendous 2018 for Silicon Labs," said Tyson Tuttle, CEO of Silicon Labs. "We continue to focus on long-term, high-quality growth vectors in IoT, green energy, Internet infrastructure and automotive applications. From the expansion of our IoT wireless connectivity portfolio to our strategic acquisition of Z-Wave this year, we are very proud of our accomplishments and even more excited about what lies ahead."
GSA member companies cast online votes each year for the Most Respected Public Semiconductor Companies at several revenue levels based on best products, vision and future opportunities. Over the past 24 years, the GSA awards program has recognized the achievements of top-performing semiconductor firms in a variety of categories.
"Silicon Labs continues to win top honors as a Most Respected Public Semiconductor Company because of the company's strong, consistent performance in a very competitive global industry," said GSA President Jodi Shelton. "We applaud Silicon Labs for their impressive achievements year after year and expect great things from them in 2019 and beyond."