We all know that a sensor is a device that converts a physical quantity into an electrical signal. So, a Position Sensor will convert a position into an electrical signal. So, it can do this by
Detecting the movement of the object
Determining the relative position measured from an established reference point
Detect the presence of an object or its absence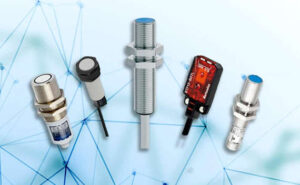 There are two different types of position sensor based on the measurement being taken; linear and rotary. Linear position sensor are used for linear motions; up, down, or side to side.
Rotary position sensor are for measuring turning movements, either linear or rotary.
Linear position sensor can measure a certain range, the range of your applications may help you determine the type of position sensor required.
Rotary position sensors can measure a certain number of degrees or turns if they are multiturn.
Types of Position Sensor
Resistance-based or Potentiometric Position Sensor
Potentiometers can be either linear or rotary. They use elastomer damped wipers and a resistive track to effectively measure displacement.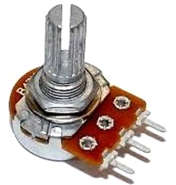 Capacitive Position Sensor
Capacitive sensors use 2 parallel conductive plates, they are brought near each other and a charge is placed on one of the plates. Current will then flow across the gap between them. The amount of current that flows across the gap is determined by the voltage, the area of the plates, the material that separates the plates, and the distance between the plates.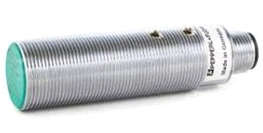 Capacitive sensors are non-contacting; the system never makes contact with the part so there is no chance of wear.
LVDT and RVDT
LVDT (linear variable differential transformers) and RVDTs (rotary variable differential transformers) are both non-contacting sensors. They use a metal core and coiled wires to take their linear measurements. They are very popular sensors as they are known for having a long life whilst being highly accurate.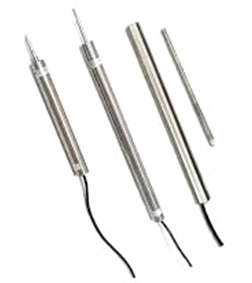 Eddy Current-based Position Sensor
Eddy current sensors also operate using magnetic fields. They are particularly well suited to dirty environments and are not influenced by other materials in the vicinity of the application. They can also withstand high temperatures.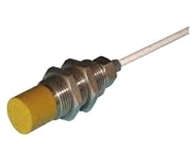 Hall Effect-based Magnetic Position Sensor
Hall effect technology is a non-contacting position sensor technology. Magnetic fields are used to determine position. This type of technology is highly accurate and wear-free so offers long life.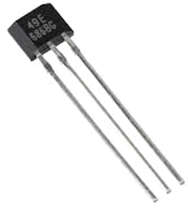 Laser Position Sensor
These are also non-contacting, the sensor emits a laser which is reflected off of the object in question back to the sensor and the feedback will give the position of the object. These are used in production lines and factories for a wide range of applications.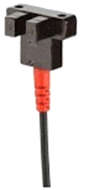 Proximity Position Sensor
A proximity sensor is a position sensor, used to detect the existence of nearby objects with no physical contact. This sensor frequently generates an electromagnetic radiation signal or an electromagnetic field & seems for changes within the field.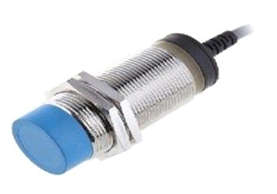 The non-contacting system also allows for high volume measurements because there is no sensor cycle time. Capacitive sensors are used in demanding measurement applications such as; diamond turning fast tool servo, high precision spindle analysis, wafer surface detection in semiconductor equipment, and many others.

Applications of Position Sensor
Motorsport Applications throttle positions, steering systems, suspension, gear position
Medical Machinery and Devices MRI machines and Oncology machines
Robotics both linear movements and rotary
Ticket Barriers the angles for being open and closed
Special effects on film sets
Elevator lifts door controls and lifts movements
Aerospace Applications wing flap angles
Position sensors have numerous applications and are at the heart of many automated processes.
Parking lots that have access control systems use position sensors to raise gates when vehicles approach them.
Elevators use position sensors to detect that the elevator has been properly positioned correctly on a particular floor and that the elevator doors are safe to open.
Industrial processes in automated production lines use position sensors to make sure that products are properly positioned before an automatic process step takes place, such as spraying paint on an auto body or adding water to a water bottle.
Security cameras that have scan and tilt capability will use position sensors to establish the relative direction of the camera to assure that it is correctly oriented for the optimum view.