The wide bandwidth and high gain of the NJM4560 twin op-amp enable it to drive peak-to-peak voltages of up to 20V into loads with a resistance of 400 ohms. This IC combines multiple NJM4558 IC properties and offers broader bandwidth and a high slew rate, making it ideal for active filters, telecommunications, and various instrumentation applications.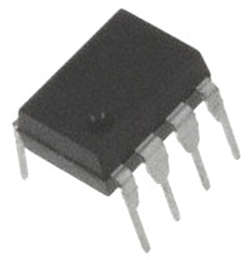 Because the surface-mounted micro-package for the NJM4560 IC is available, it can be used in hazardous applications that demand incredibly high packing densities.
NJM4560 Dual Op-Amp Pin Configuration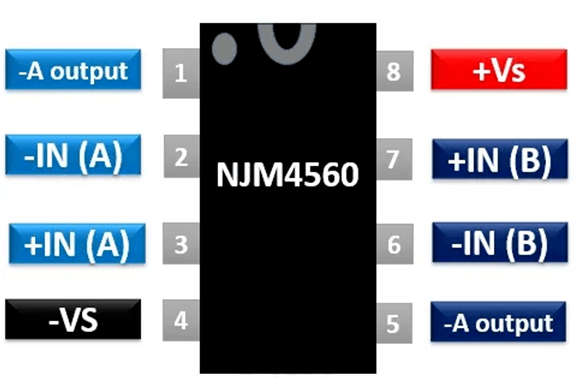 Pin#01: Output of operational amplifier A
Pin#02: Negative input pin of the operational amplifier
Pin#03: Positive input pin of operational amplifier A
Pin#04: Connection for negative voltage supply
Pin#05: Positive input pin of operational amplifier B
Pin#06: Negative input pin of operational amplifier B
Pin#07: Output of operational amplifier B
Pin#08: Connection for positive voltage supply
How to use NJM4560 Op-Amp?
The amplification of audio signals is the NJM4560 IC's fundamental job. The image below shows the configuration of a straightforward single supply non-inverting amplifier. At the positive pin of an amplifier, a signal input from a microphone or any other device is applied. Through resistors R1 and R2, the output is sent back into the input. In essence, the gain of an operational amplifier is determined using these two resistors. The bias voltage is set using the resistors R3 and R4. The lowest frequencies can be passed through without attenuation using the capacitors C1 and C2.
Example Circuit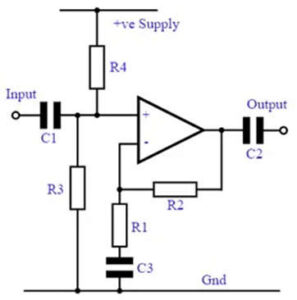 The input signal can only swing in a single supply op-amp from the positive voltage source to the ground. Op-amps with dual supplies can, however, switch between positive and negative voltage supplies. Because it covers both the positive and negative halves of the AC signal, this IC is also effective for AC signals and enables signals to swing farther.
Pin 4 should be connected to the circuit's ground for single-supply operation, and a negative supply voltage should be applied to it for dual-supply operation.
Applications of NJM4560
Audio preamplifiers
Headphones amplify the volume of sound
Implementation of active filters
Data and telecommunications
Industrial Measurement Equipment
Instrumentation applications
Wien bridge oscillator